Define Your Typing Experience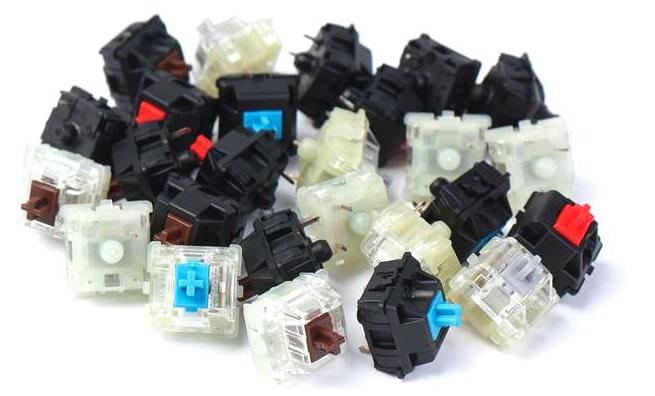 Cherry MX Switch is the most famous and branded switch series that will offer excellent, smooth and tactile typing experience. The Cherry MX switches are fully compatible with our K2, K4, K6 and K8 Wireless Keyboard Hot-swappable versions that do not require soldering.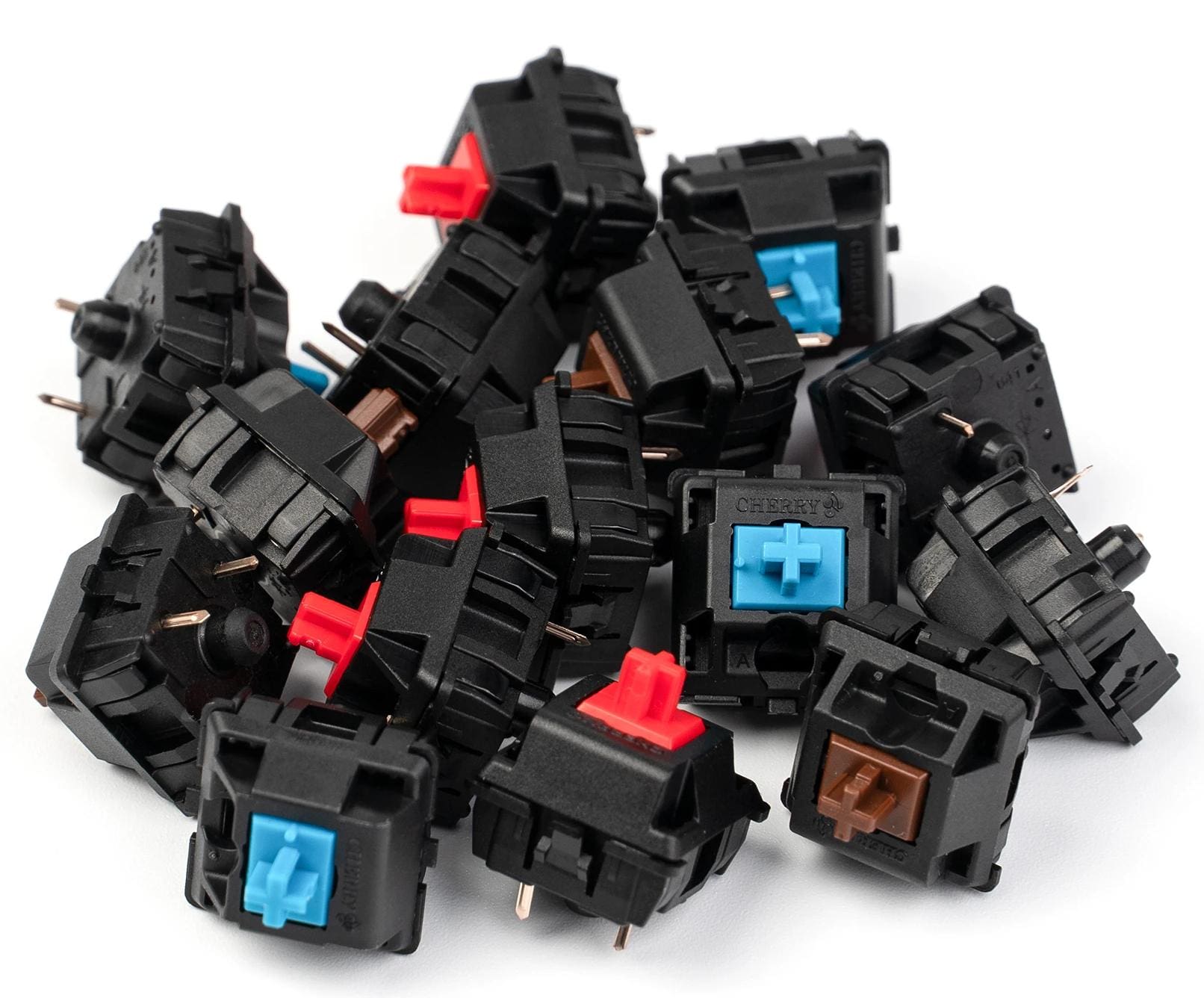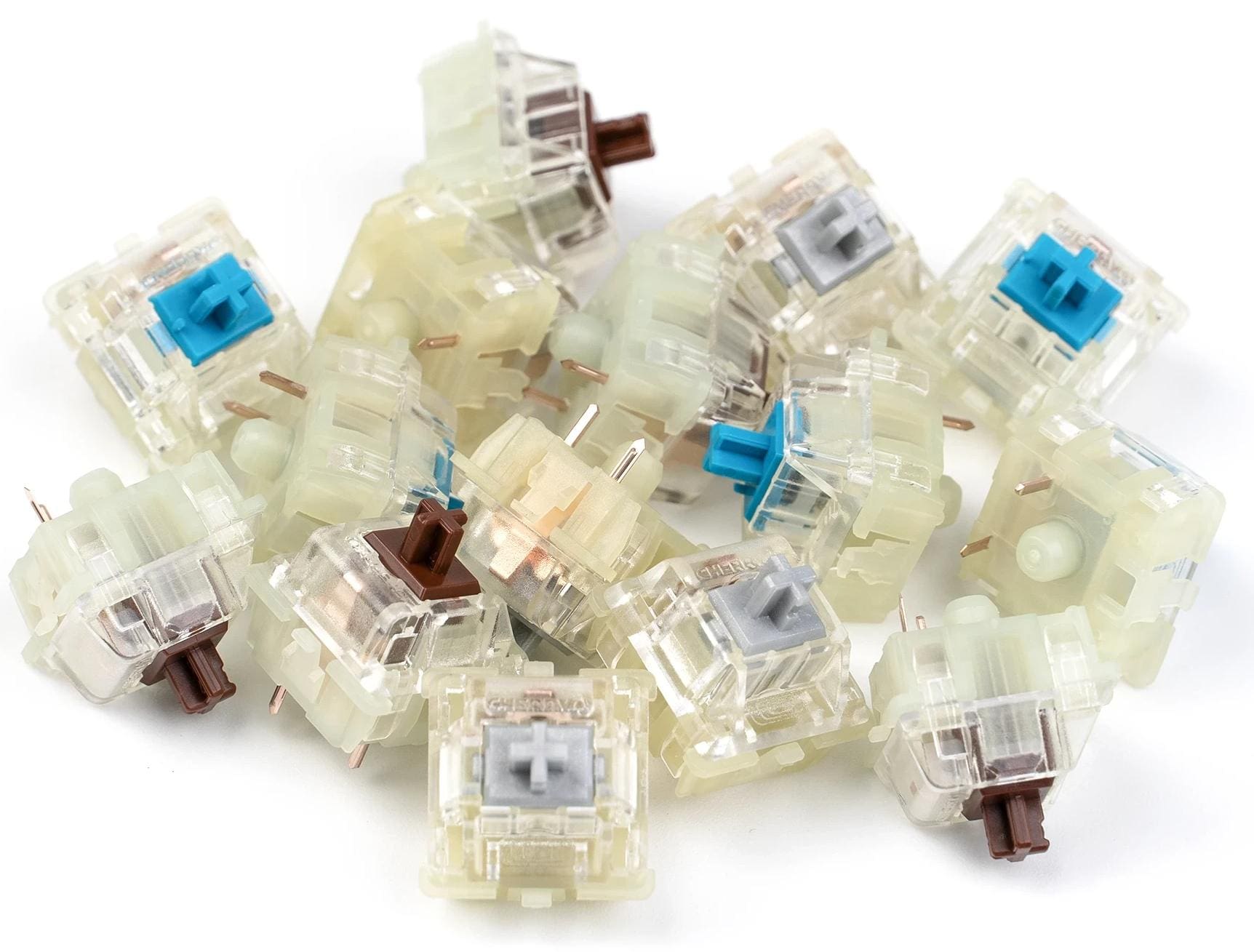 Cherry offers the popular and widely used switch technology for mechanical keyboard market. Cherry MX Switches and Cherry MX RGB Switches are available in several variants and the main three are Cherry MX Red, Blue and Brown. They successively deliver linear, click, and tactile style feedback.
Compare Two Types of Cherry Switches
As pictures above shown, the normal Cherry MX and MX RGB switch both are plate mounted but the Cherry MX RGB switches has a transparent base/ housing for RGB compatibility, which is SMD-LED compatible. While the normal Cherry MX switch has jet black housing and the keyboard backlight does not shine through.