Define Your Typing Experience

Gateron Cap Switch is the new switch series that will offer smooth and tactile typing experience. The Gateron Cap switches are fully compatible with our K2,K4,K6 and K8 Wireless Keyboard Hot-swappable versions that do not require soldering.
Notice: Due to the design of both the Gateron milky-yellow and golden-yellow cap switch housing, the backlight effect will not be that obvious.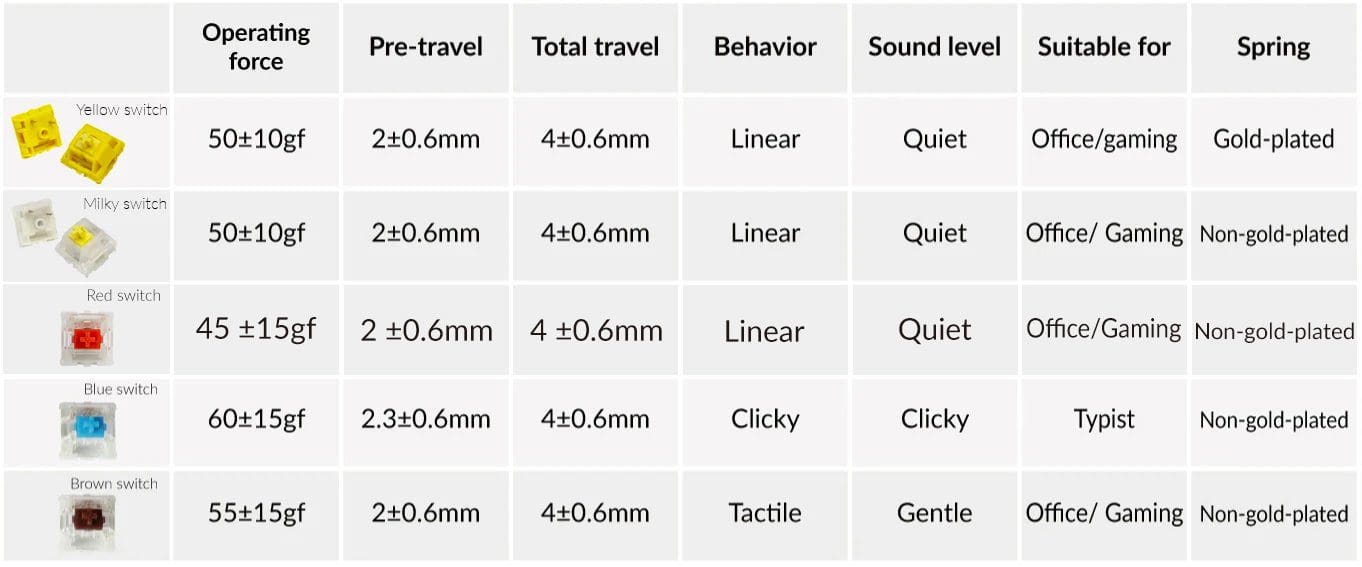 Meet Gateron Cap Switches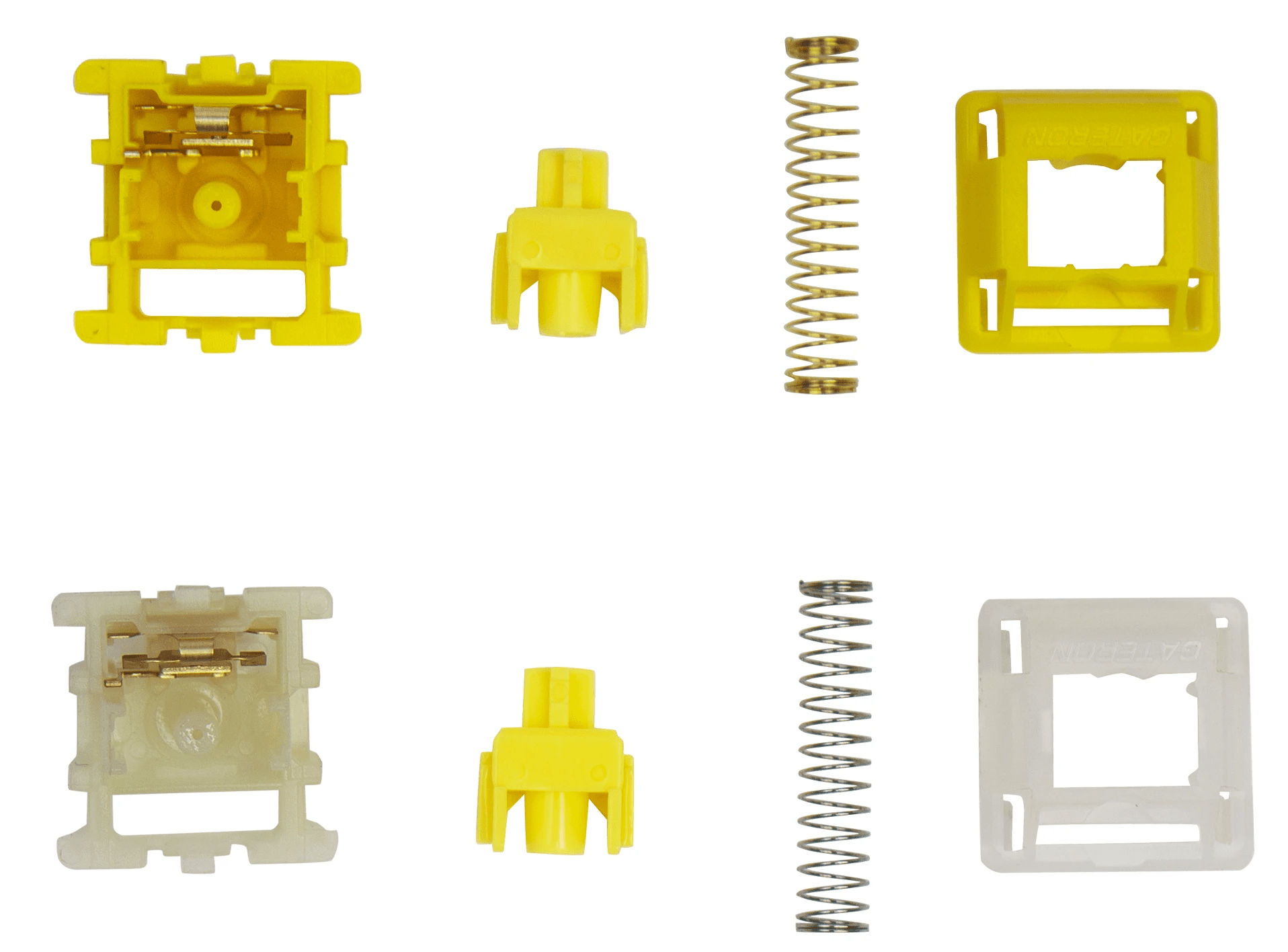 Enlarged stem post makes the switch stem more stable, reducing wobbliness and increasing switch thickness as well as stability. 

Based on the aerodynamic principle, 0.4 tiny holes are added to the switch base post to reduce resistance.
Base materials of both gold contacts and first-generation gold contact have qualitative changes in which the oxidation resistance and conduction performance is greatly enhanced.

Automatic oiling to increase self-lubricating performance, which generally improves the smoothness, stability and life span of the switch.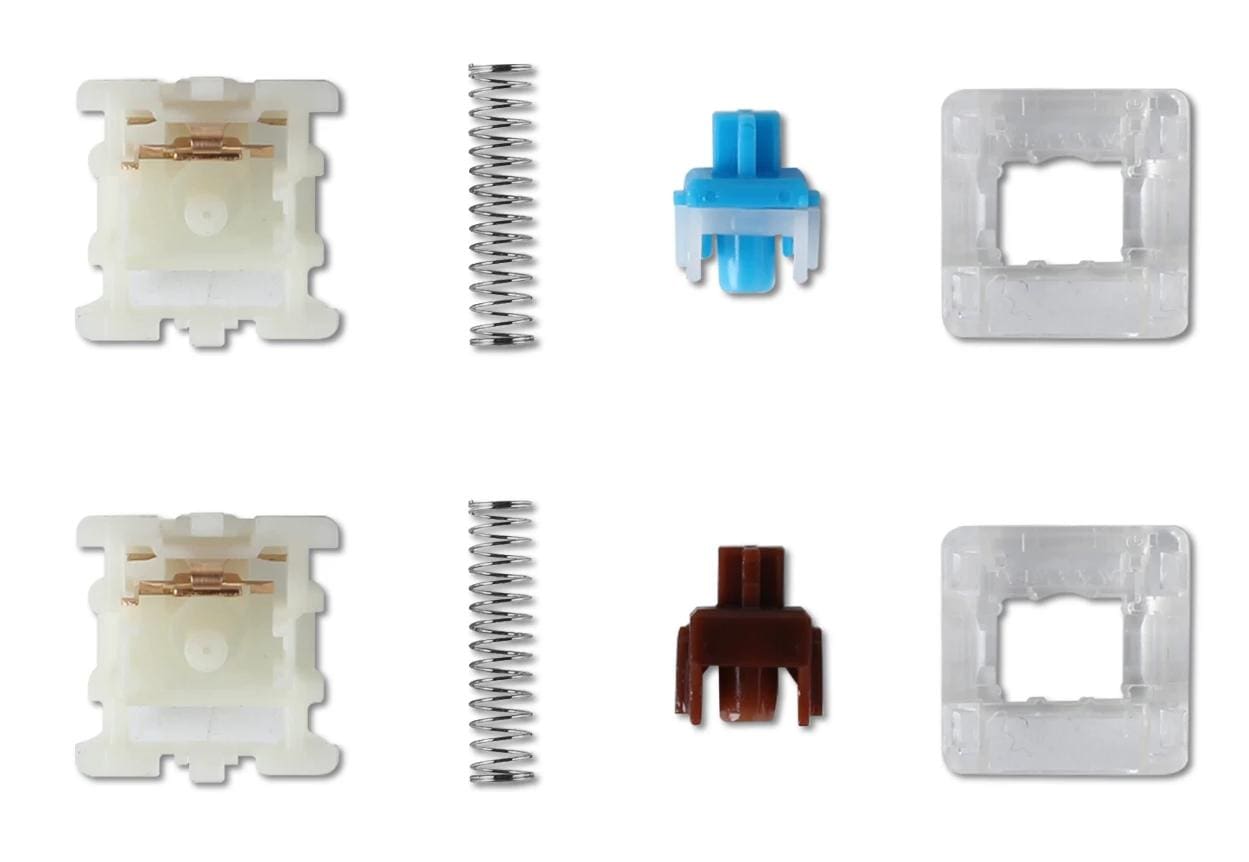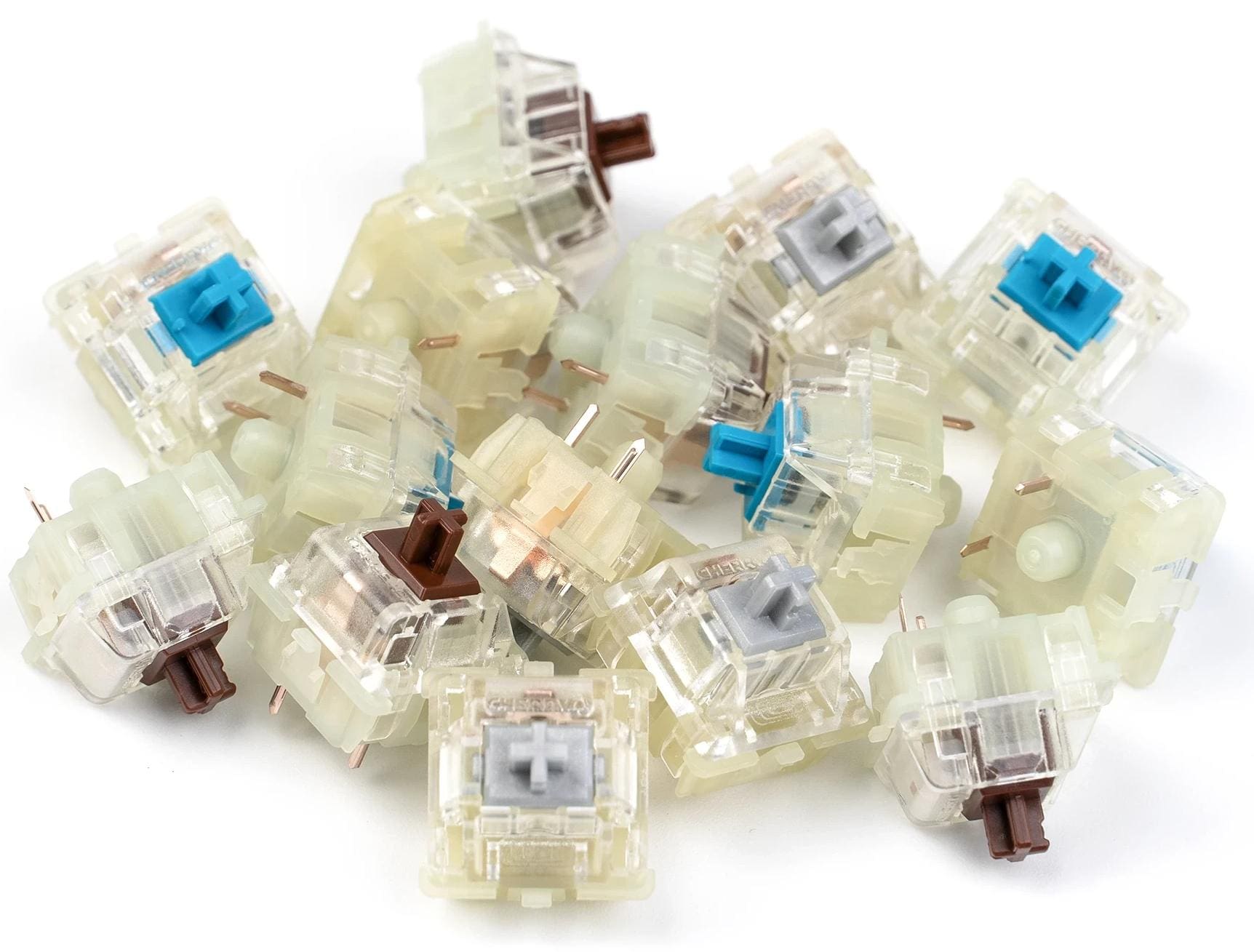 Cherry offers the popular and widely used switch technology for mechanical keyboard market. Cherry MX Switches and Cherry MX RGB Switches are available in several variants and the main three are Cherry MX Red, Blue and Brown. They successively deliver linear, click, and tactile style feedback.
Gateron Cap Milky-Yellow Switch Sound Test