Gateron G Pro Version 2
Upgraded Mold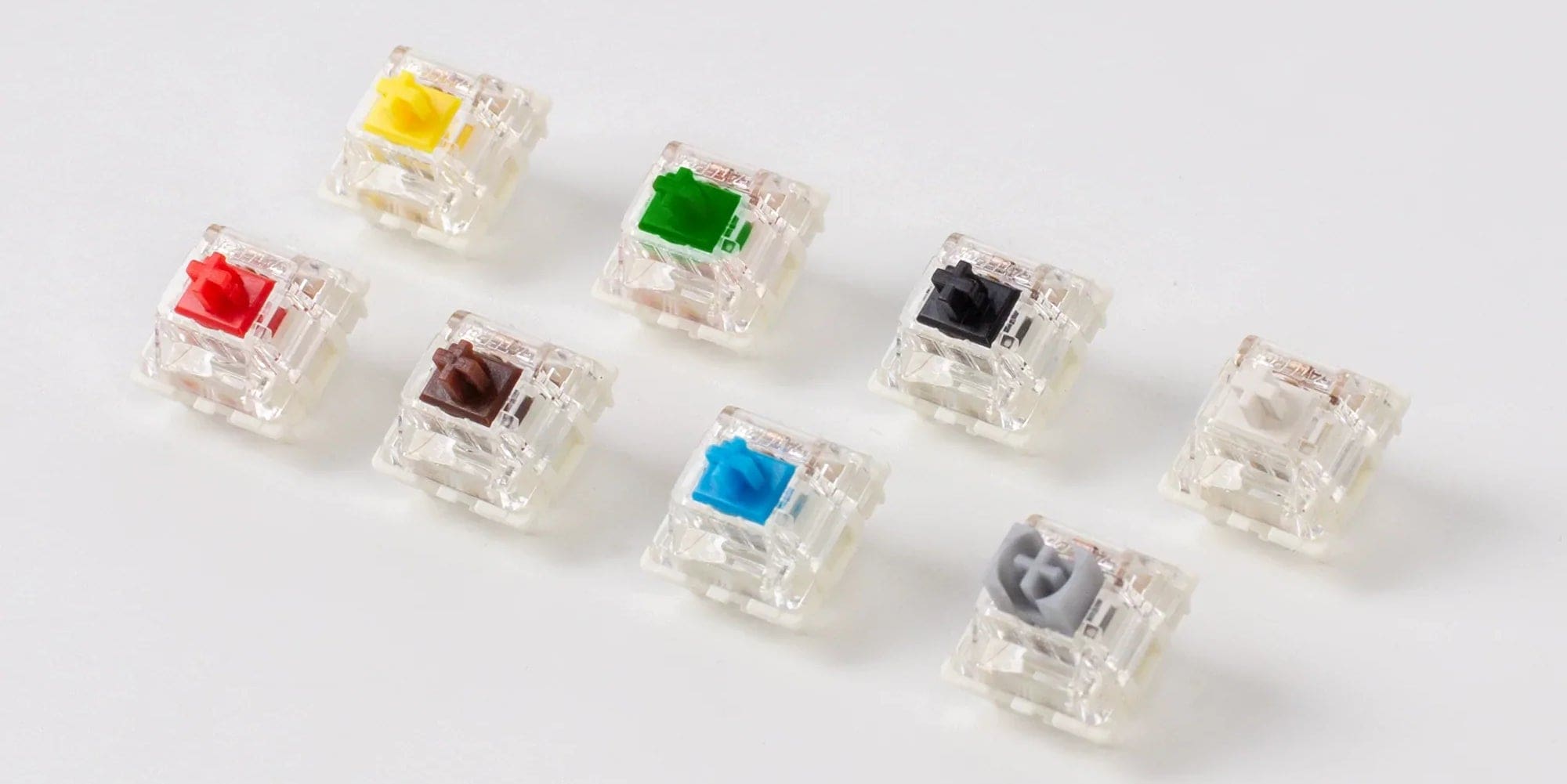 This pre-lubed mechanical switch with a 3-Pin mount not only has a reduced spring noise and less stem wobbliness but also its anti-oxidation alloy contacts ensure a longer switch lifespan.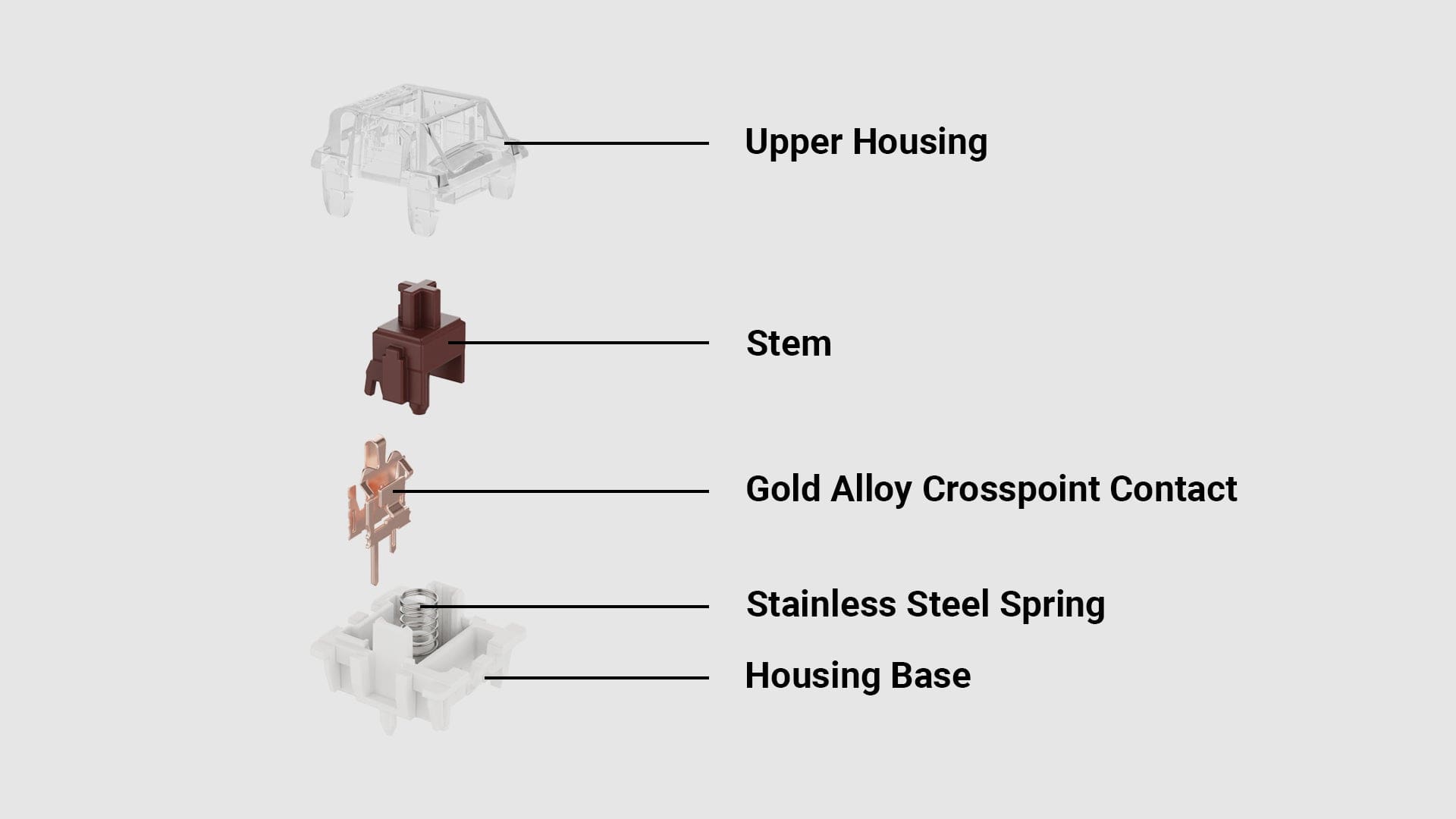 The switch is pre-lubed to increase the smoothness of the switch. If you want to try out the linear, tactile and clicky typing feel, then the Gateron G Switch is a must-have.
Gateron G Pro 2.0 Switches Features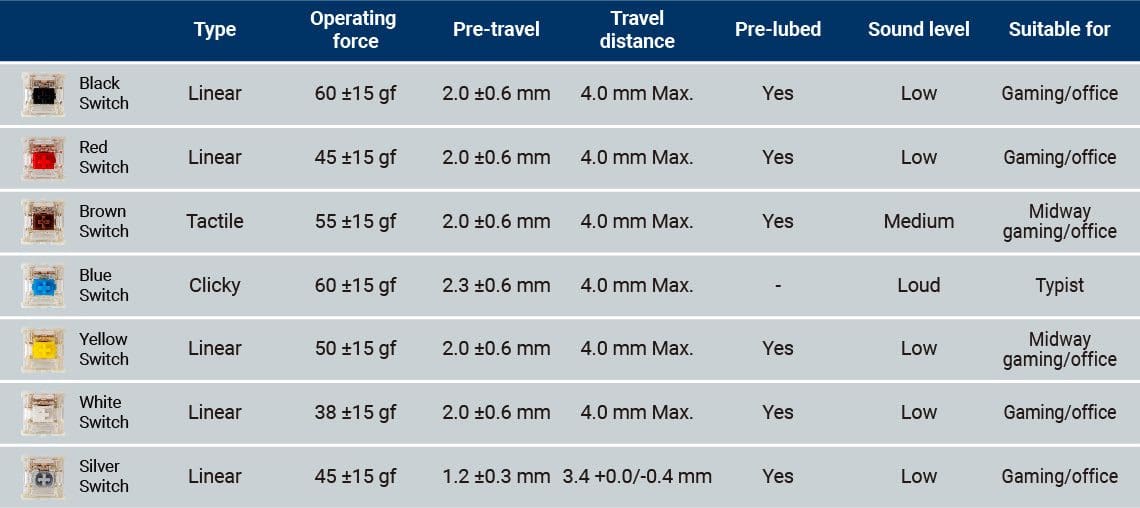 PS: SMD is an acronym for Surface Mounted Device. Their LEDs are attached to a rectangular printed circuit board (PCB). These LED chips can come in various shapes and sizes, producing different light intensities and colours.
Any K series (Gateron Mechanical Hot-Swappable or Keychron Mechanical Hot-Swappable versions only), K Pro series (Normal-profile versions only), V series or Q series Keychron keyboards.