Low profile Gateron Mechanical switch
The Gateron Low-Profit Switch is one of the best ultra-slim mechanical keyboard switches that feature shorter travel distances and quicker actuation to provide a fast, comfortable, and smooth fingertip feel. If you are enthusiastic or enjoys lightning-speed typing, this is your ideal match.
*Low profile Gateron Mechanical switch keyboard is not compatible with any conventional mx style mechanical switch.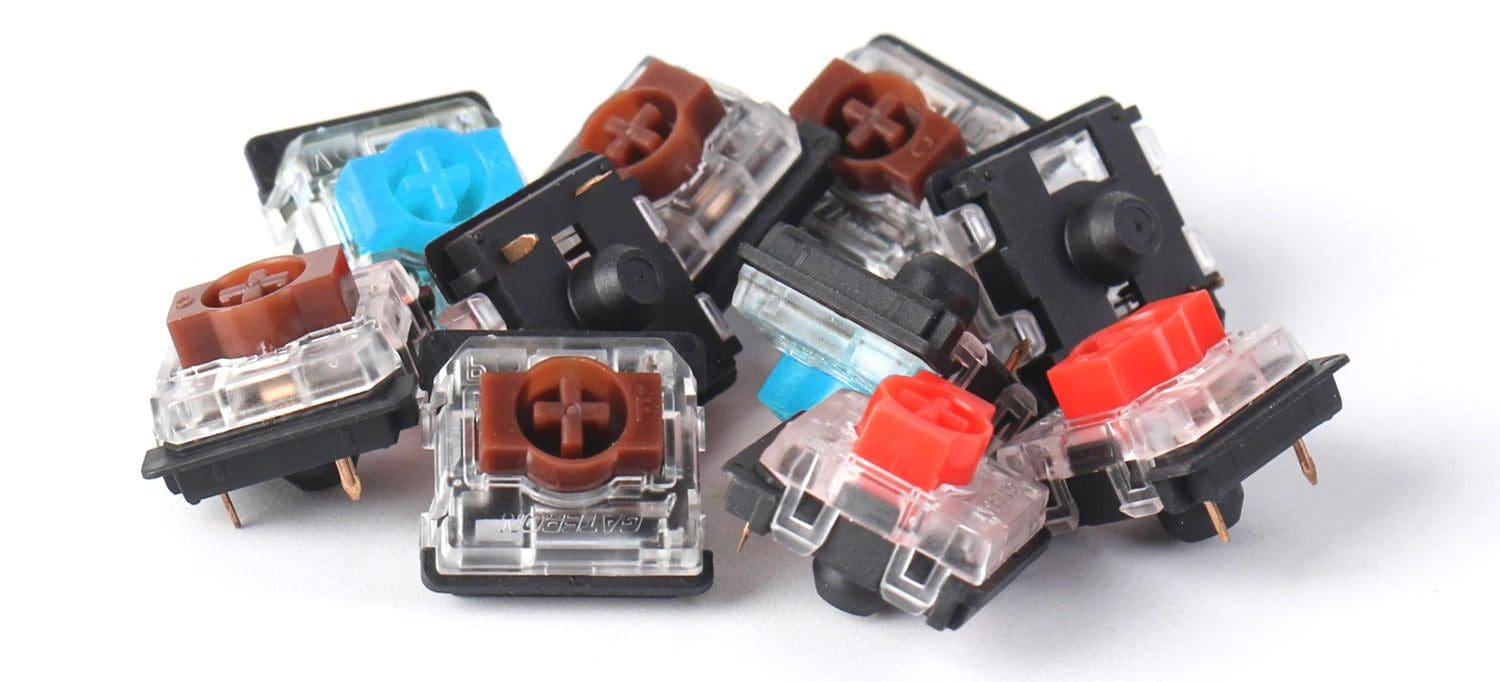 The MX-styled stem is designed with a circular dust wall structure to resist the intrusion of water and dust.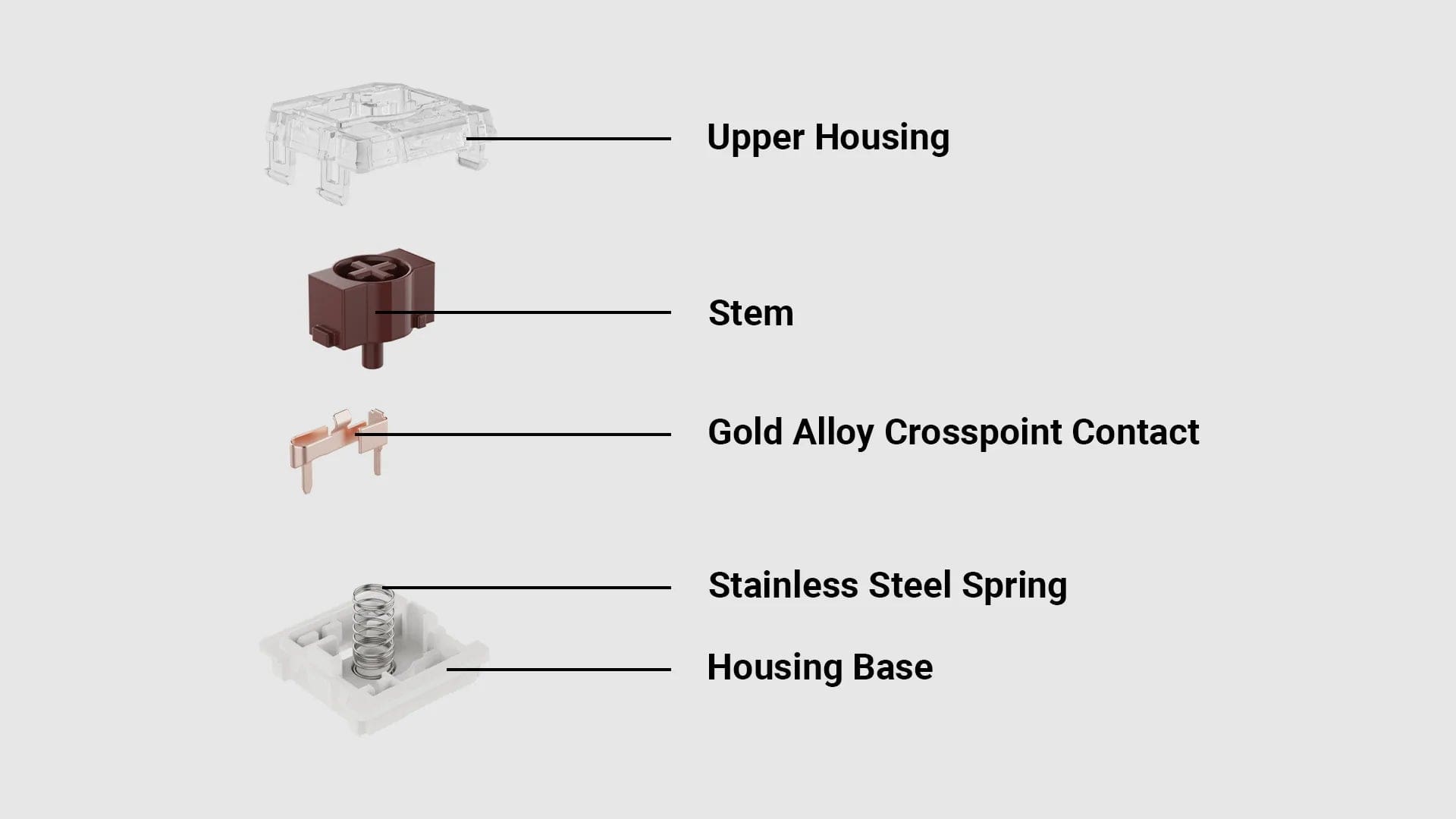 The thickness of the switch is about 11.77mm, which is a 38% lower profile than conventional switches.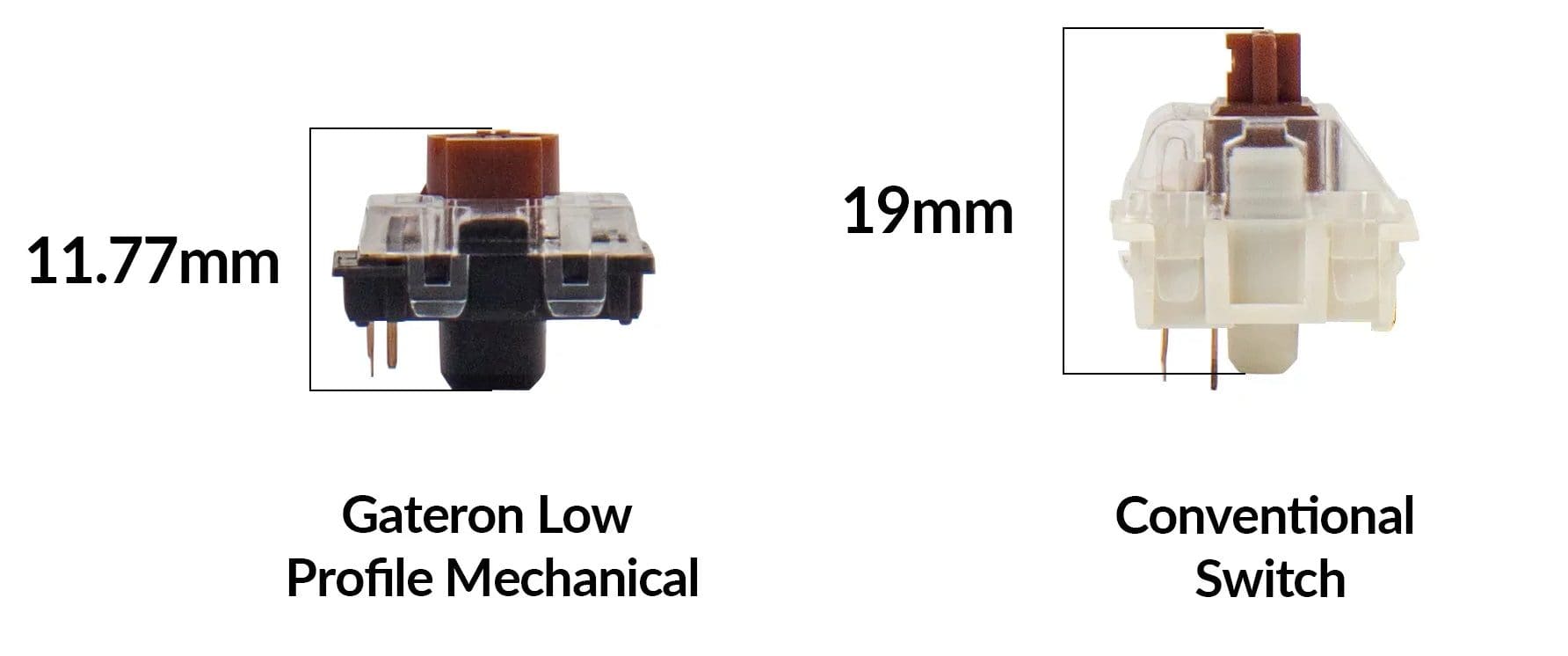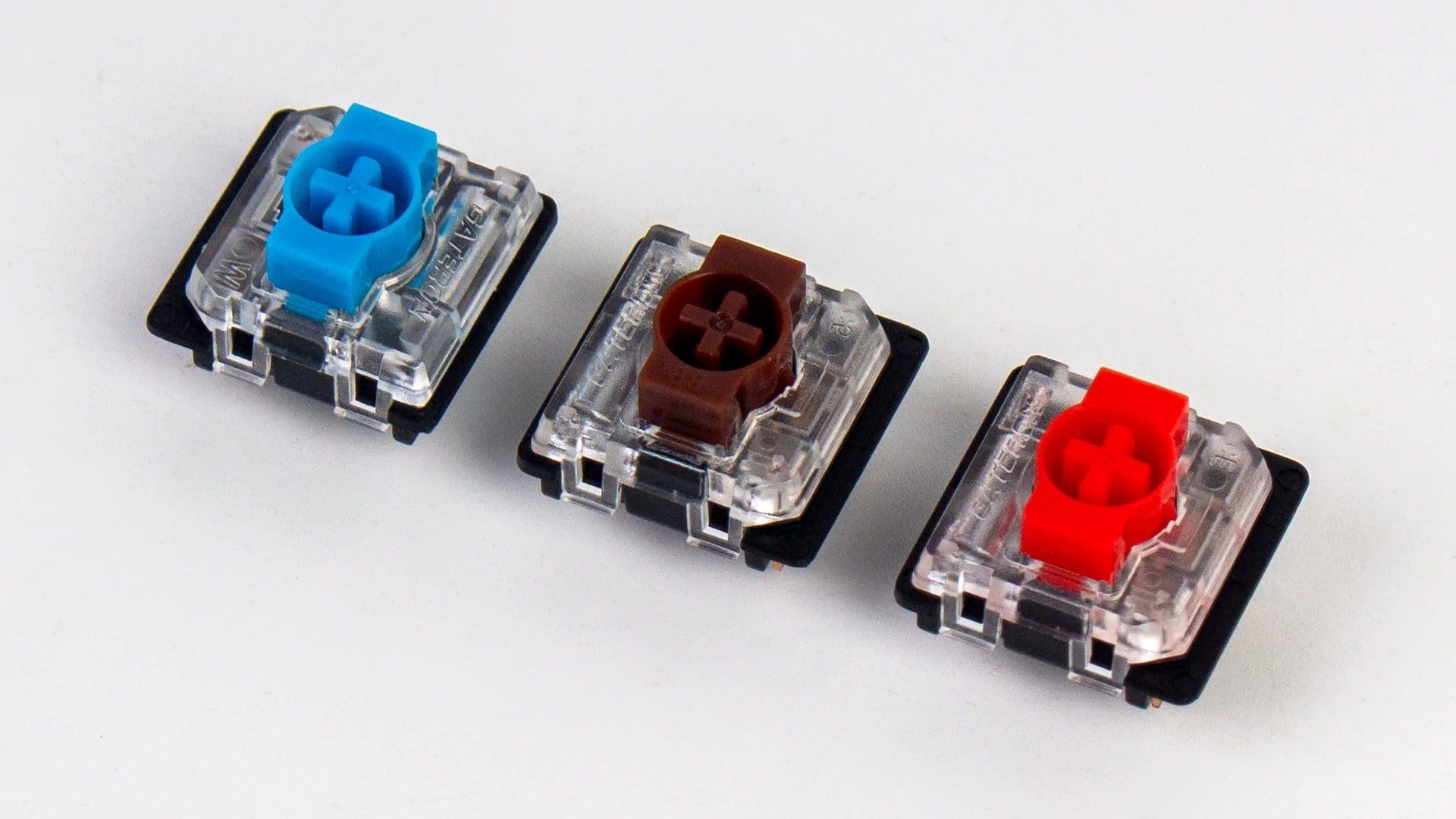 Linear, Tactile, And Clicky
Available in your choice of tactile, linear, or clicky switches. It also comes in brown, red, and blue colors.
K1* / K1 SE* / K3* / K5* / K5 SE* / K7 Low-Profile Gateron Mechanical keyboard (*Soldering is required in order to alter a switch on the K1, K3 and K5 Low-Profile Gateron Mechanical keyboard)