Cherry Profile Double-Shot PBT Full Set Keycaps
This white keycap set comes with double-shot black legends that provides visual and physical typing comfort. It can be used for both gaming and typing purposes.
The keycap set is made of PBT material with a double-shot production method, making it oil-resistant, durable, and long-lasting. With our special method, the legends on the keycap will maintain its original state much longer than many of their peers.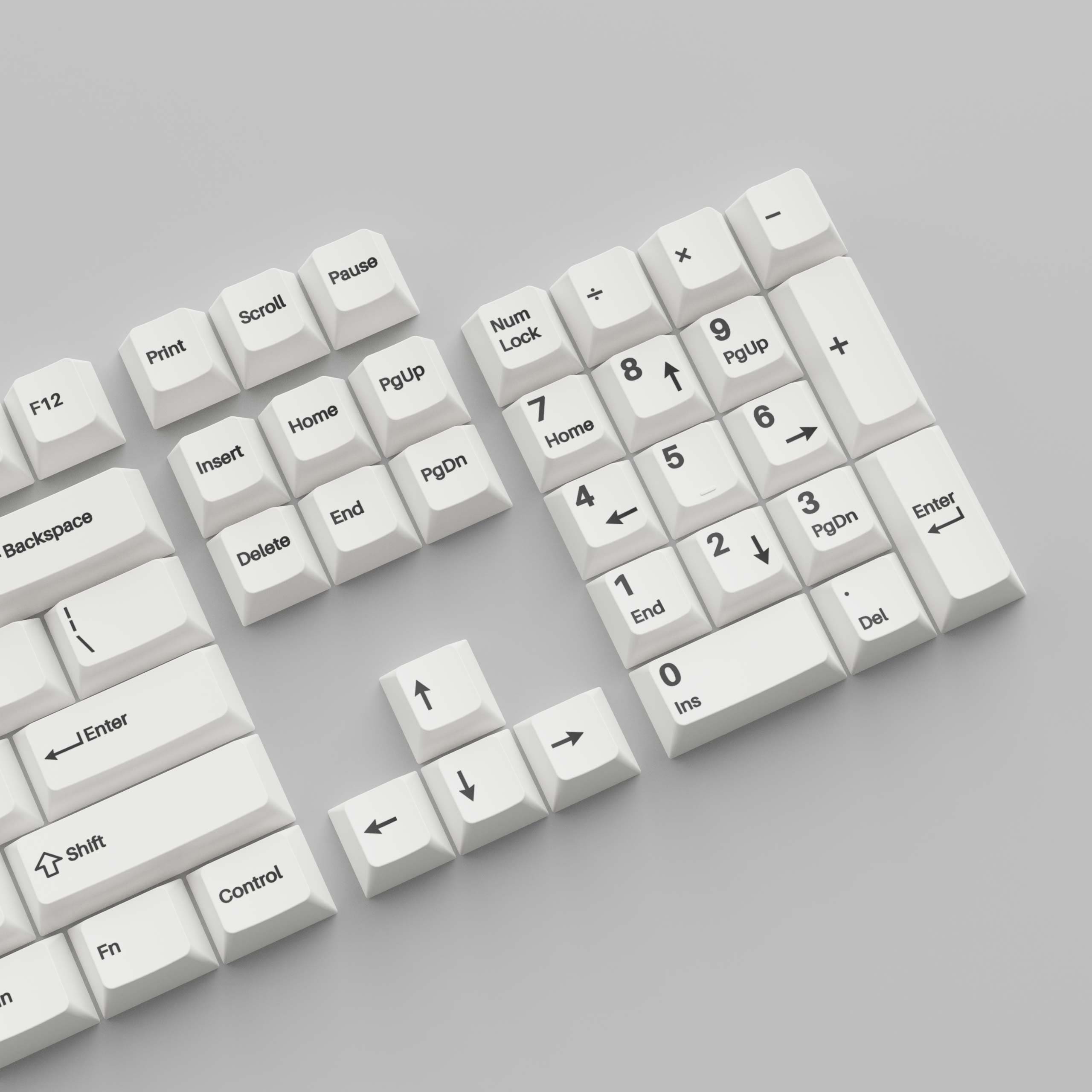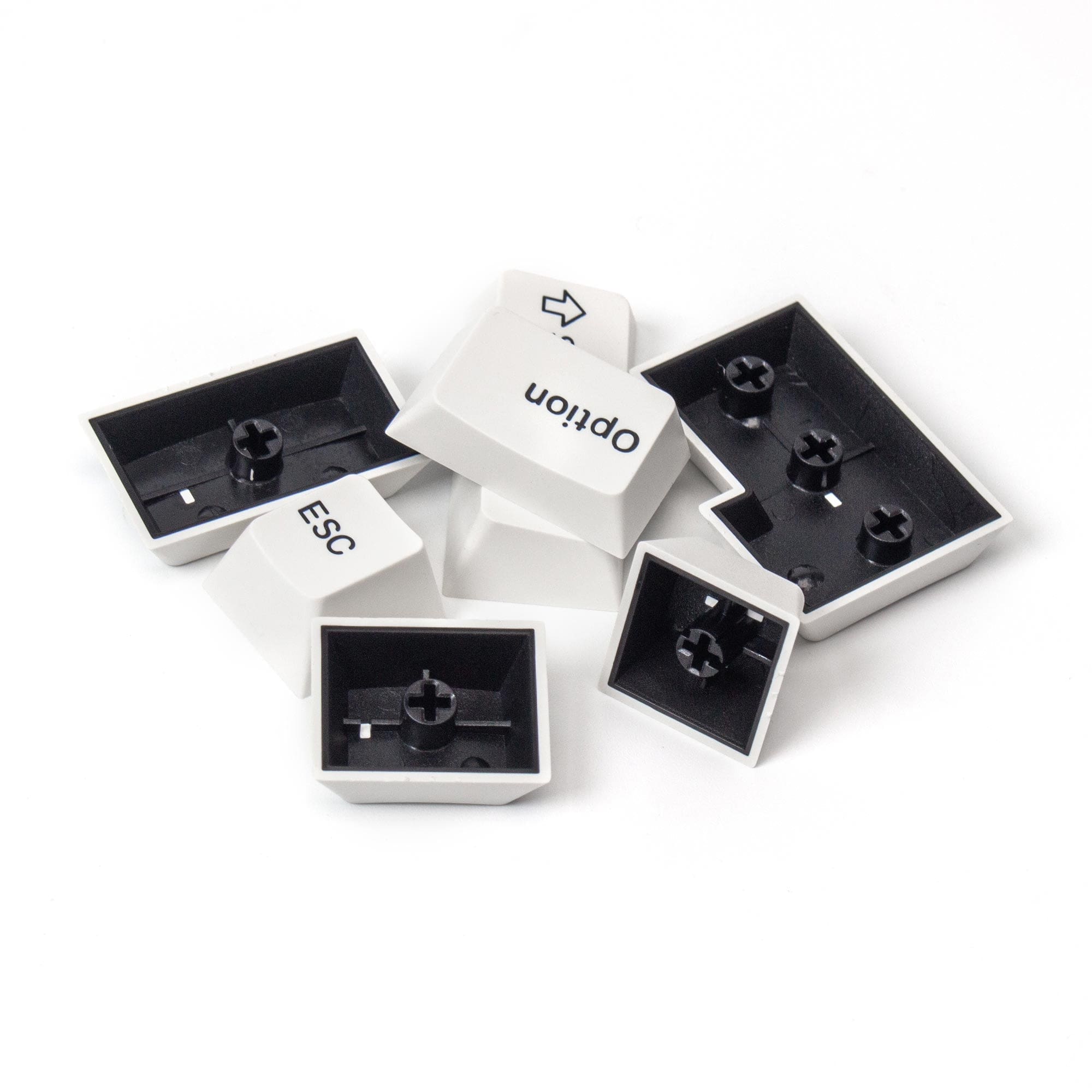 The thickened 1.5mm PBT keycap design goes through a frosted process to give it a grainy surface texture and creates a comfortable touch experience.
Size And Height For Each Keycap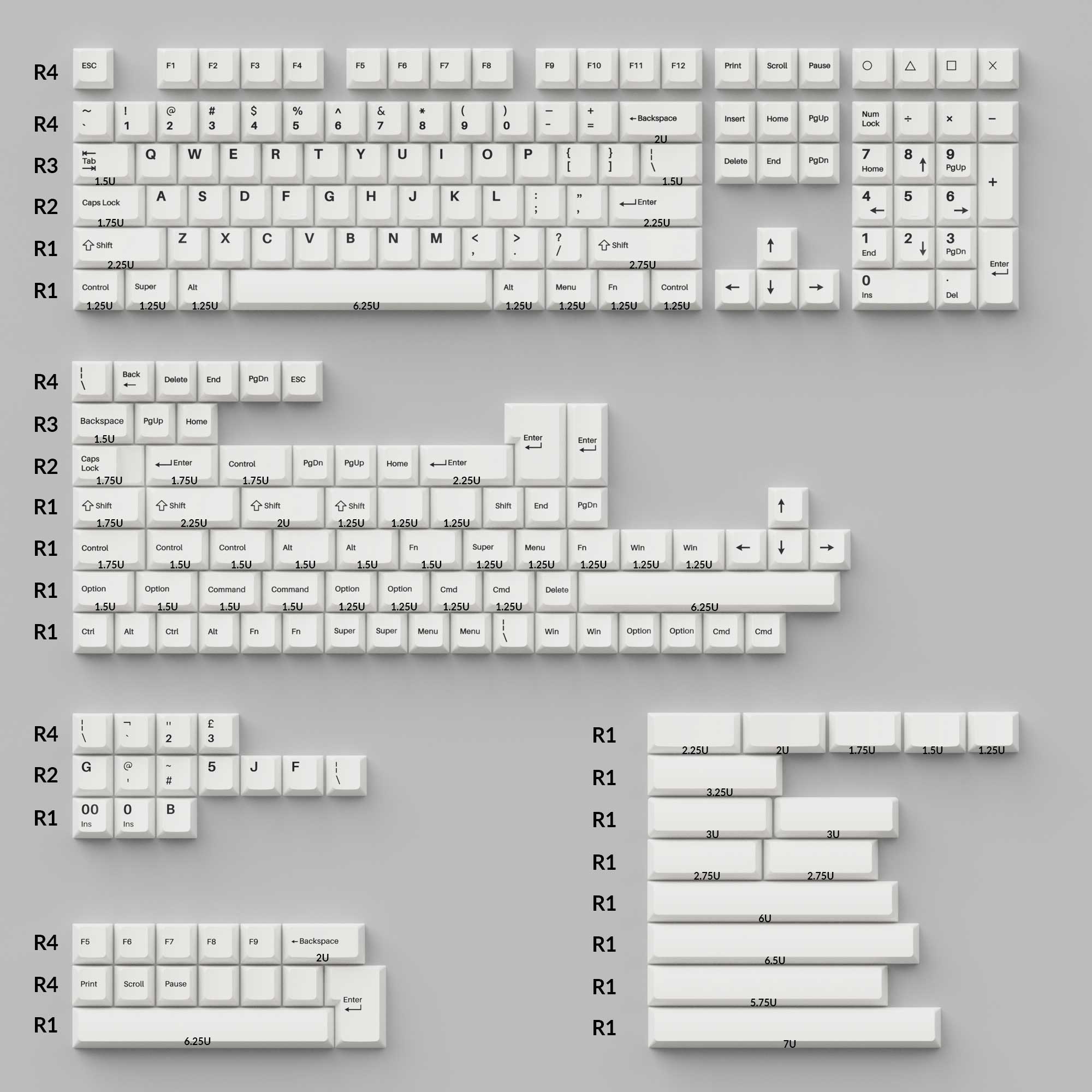 Note: before you purchase the keycaps set, please check if it's compatible with your keyboard.
This set has a wide selection of keycaps and has most of the keycaps on the market. It consists of 219 keycaps, and compatible with the HHKB, WKL, 60%, 65%, 70%, 75%, 80%, 96%, and 100% layout mechanical keyboards (including the UK ISO layout). No worries about replacing the keycaps because it comes with almost all of them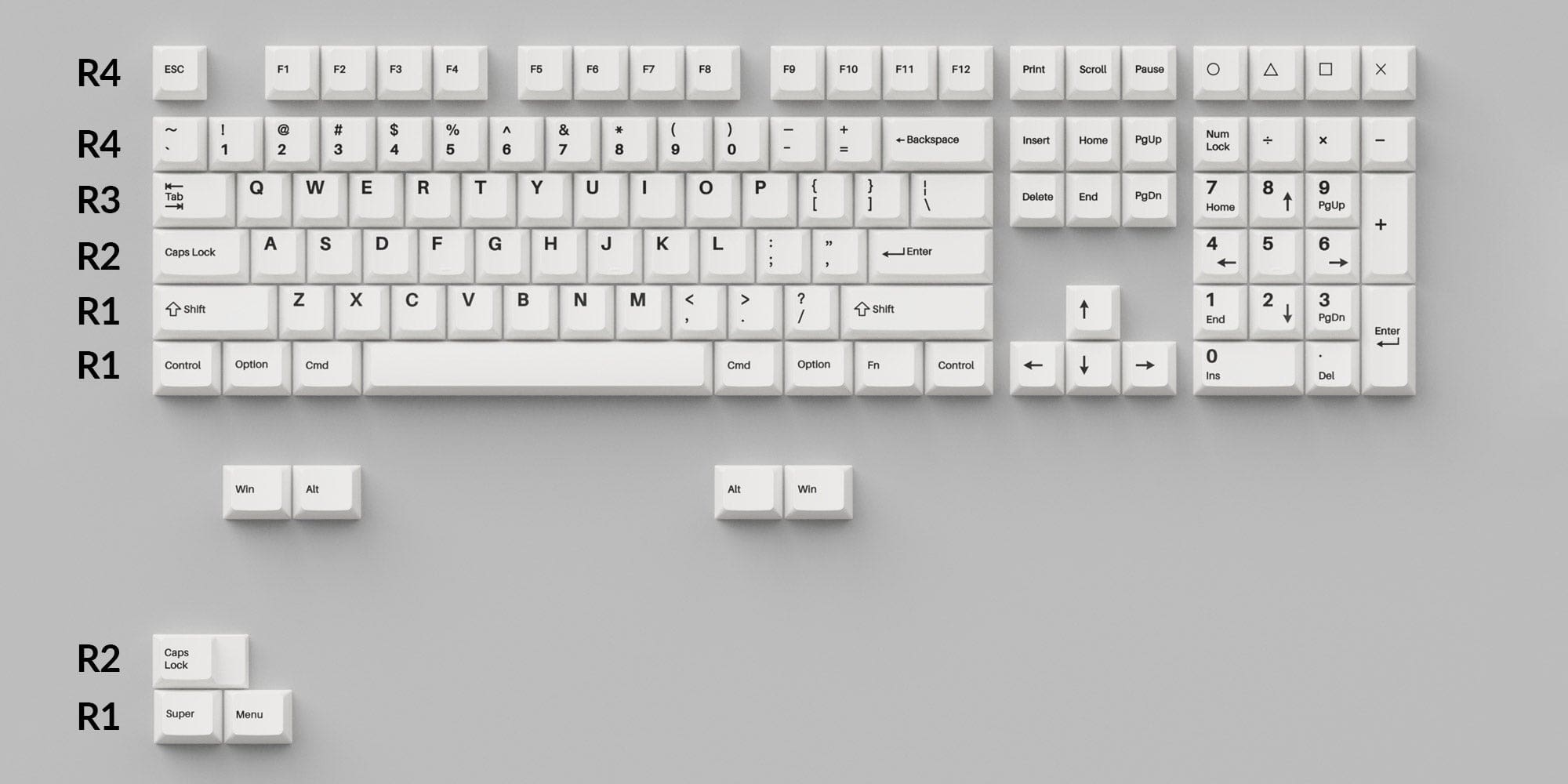 Material: Double-Shot PBT
Thickness: 1.5 mm
Stem: MX style
Legend: Backlight does not shine through
Profile: Cherry Profile
Compatible keyboards: Keychron Q series, V series, K2, K2 Pro, K4, K4 Pro, K6, K6 Pro, K8, K8 Pro, K10, K12, K14, C1 and C2 (HHKB, WKL, 60%, 65%, 70%, 75%, 80%, 96%, 100% layout keyboards) Compatible layouts: ANSI & UK ISO
Note: THIS KEYCAP SET DOES NOT INCLUDE THE KEYBOARD.
Product color may slightly vary due to photographic lighting sources or your monitor settings. Minor interference with the north-facing LEDs keyboards.