The Oil King switch is the newest mechanical linear switch that features a Nylon PA66 upper housing, a housing base made of secret black Ink housing material, and a POM stem. The stem in the upper housing is fantastic with ultra-stability and almost no wobbliness. Compared to CJs, it has a deeper patch sound.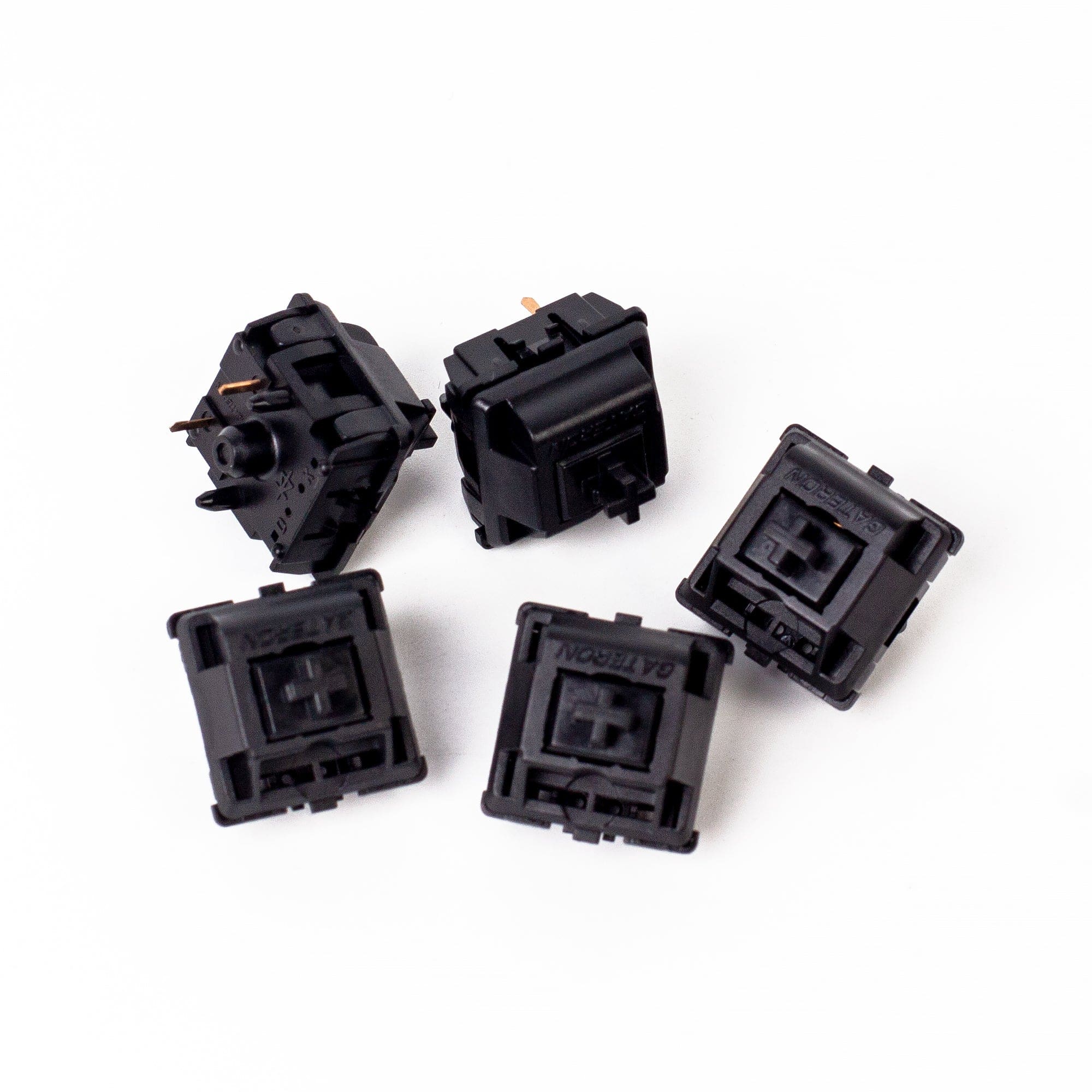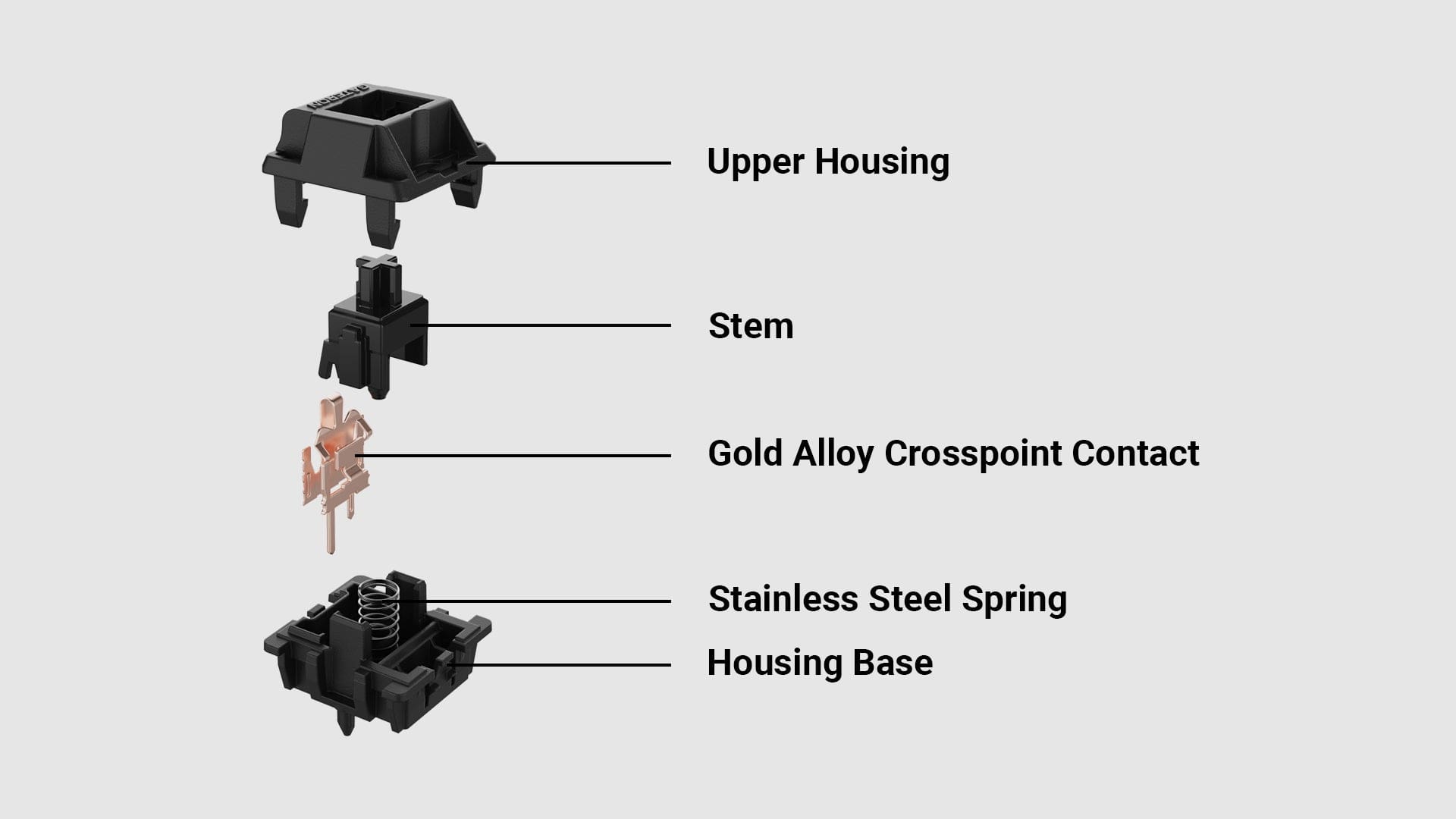 The gold contact improves anti-oxidation performance and protects the key switch from corrosion, guaranteeing the switch will last for up to 60 million cycles.
The Oil King switch is pre-lubed to help avoid spring ping and unnecessary friction and hitches.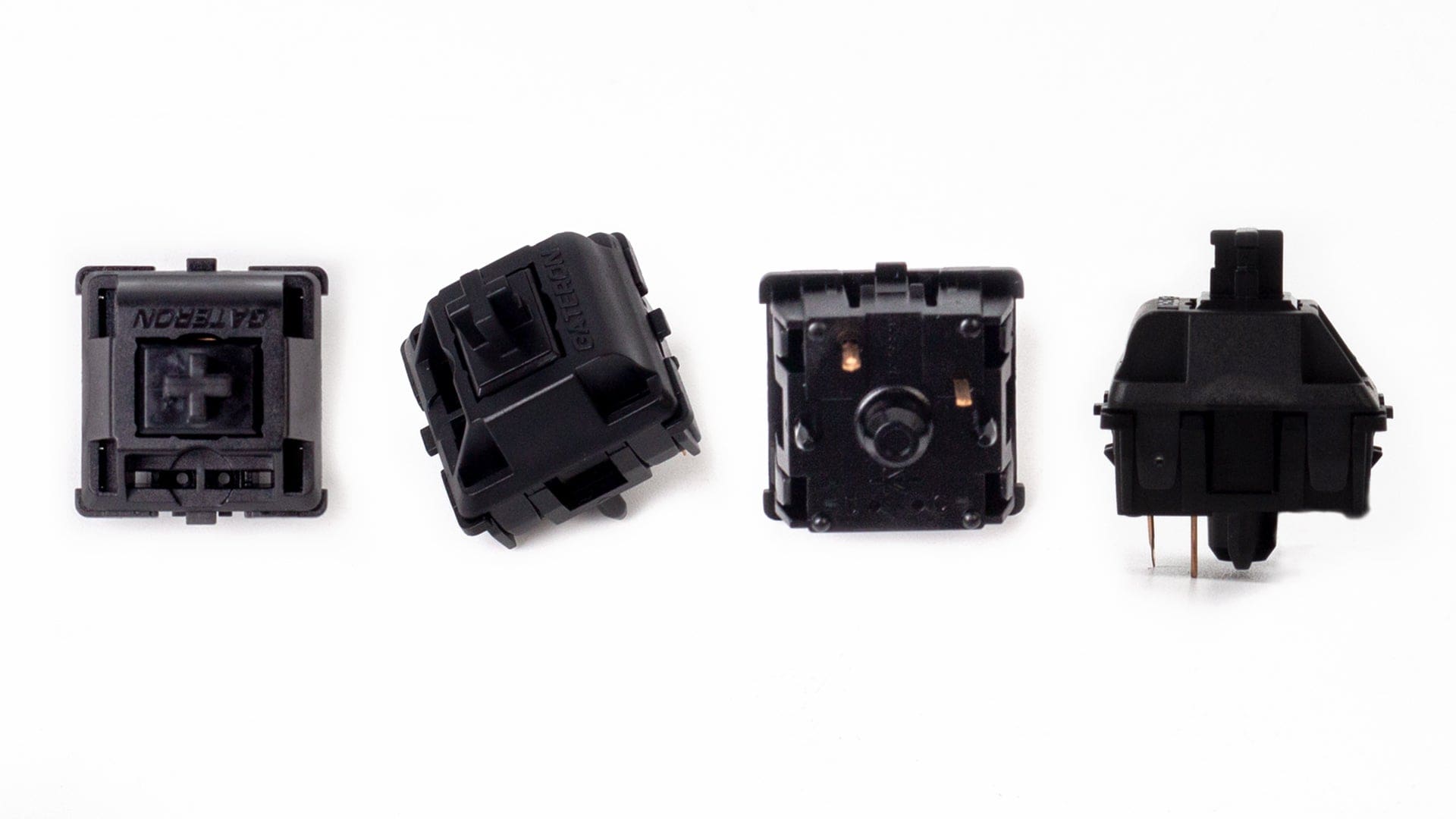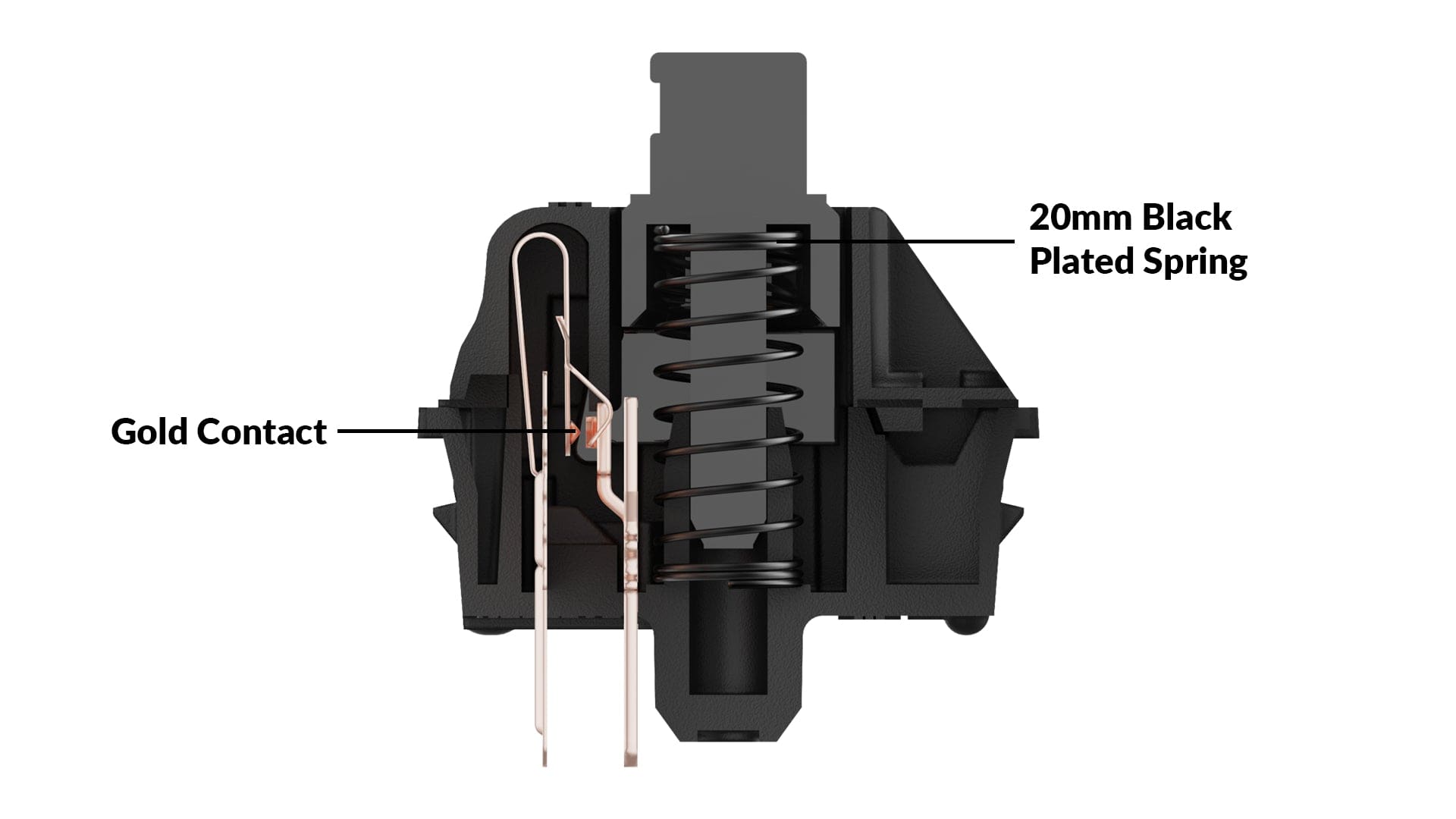 The Oil King switch incorporates a long 20 mm black plated spring allowing for 55 gf actuation and 80 gf bottom-out weight, creating a rather unique and super-smooth typing feeling.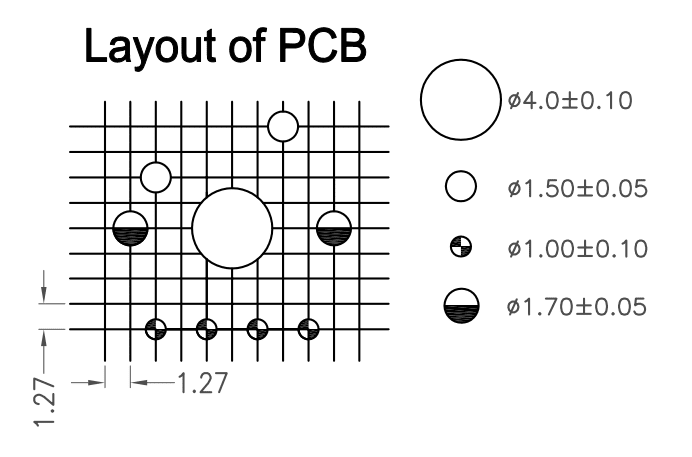 Any K series (Gateron Mechanical Hot-Swappable or Keychron Mechanical Hot-Swappable versions only), K Pro series (Normal-profile versions only), C and C Pro series (Hot-Swappable versions only), V series, Q series and Q Pro series Keychron keyboards.