Premium Dye-Sub PBT Semi-Transparent
Inspired by the first methods of telecommunication, morse code, these keycaps engineer semi-transparent material and feature dye-sublimated PBT that ensures the morse code and Japanese legends are beautifully printed on the keycaps, while the legends will not shine or wear out for decades.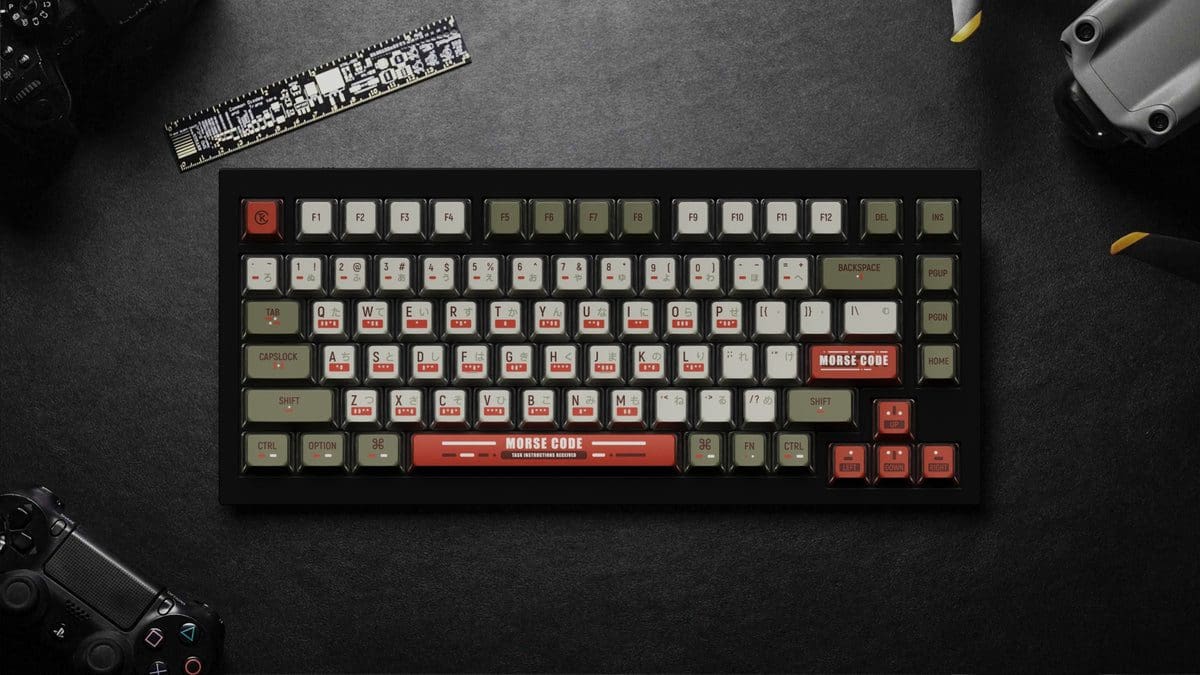 Outfitted with the typical industrial colorway, retro white, classic green, and flaming red, this set stands out as fantastic and truly unique in any setups.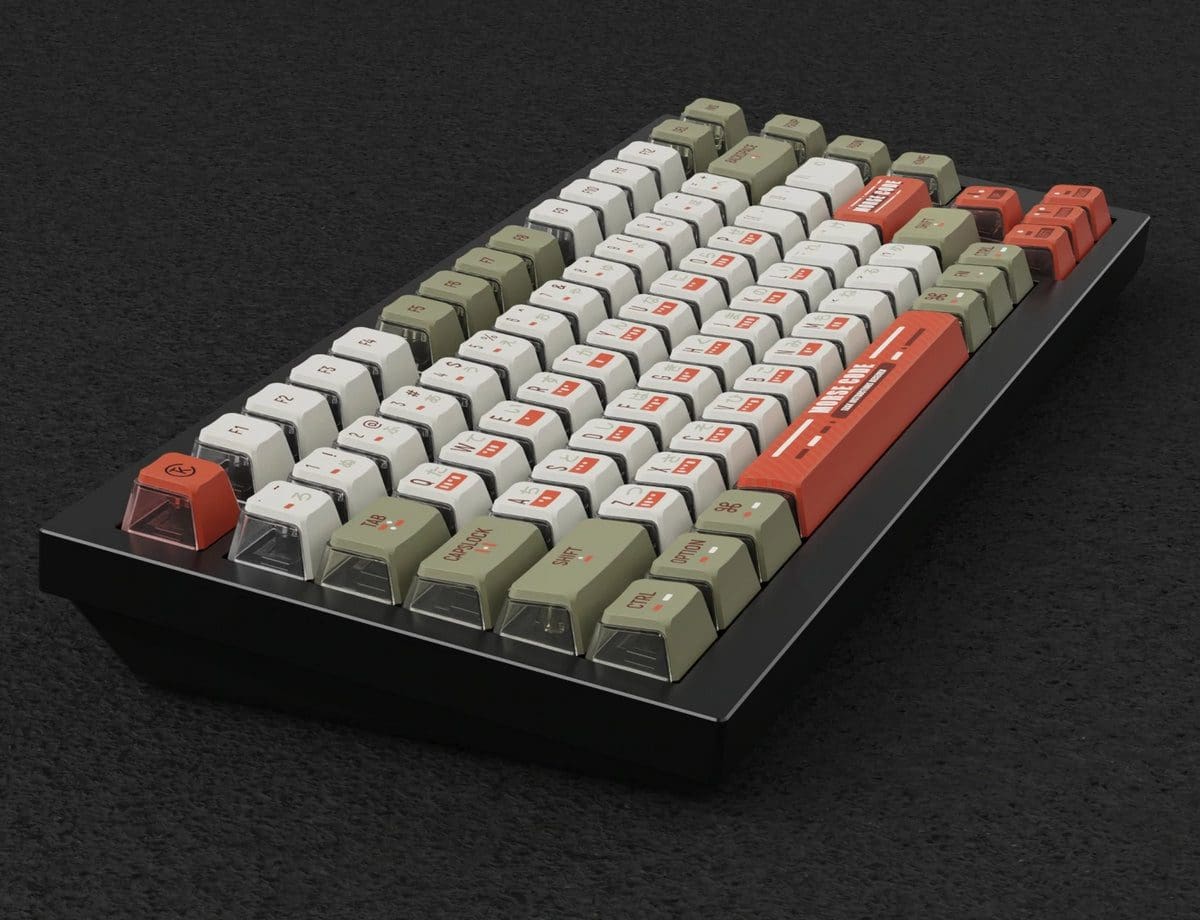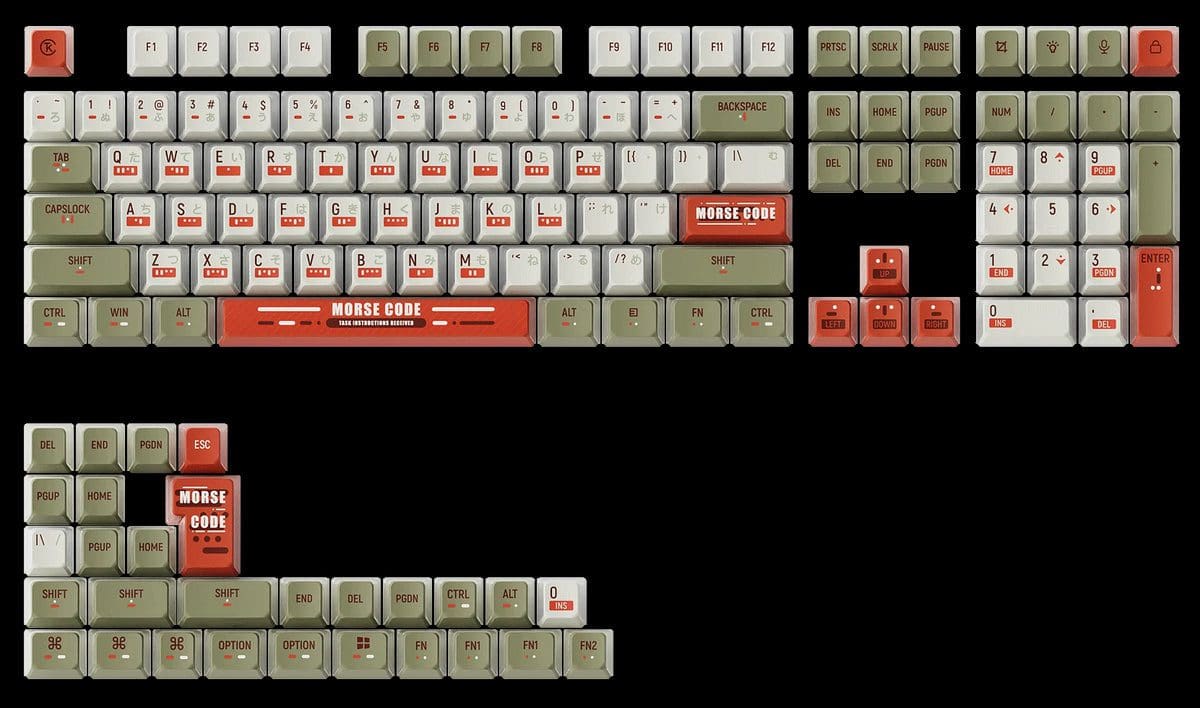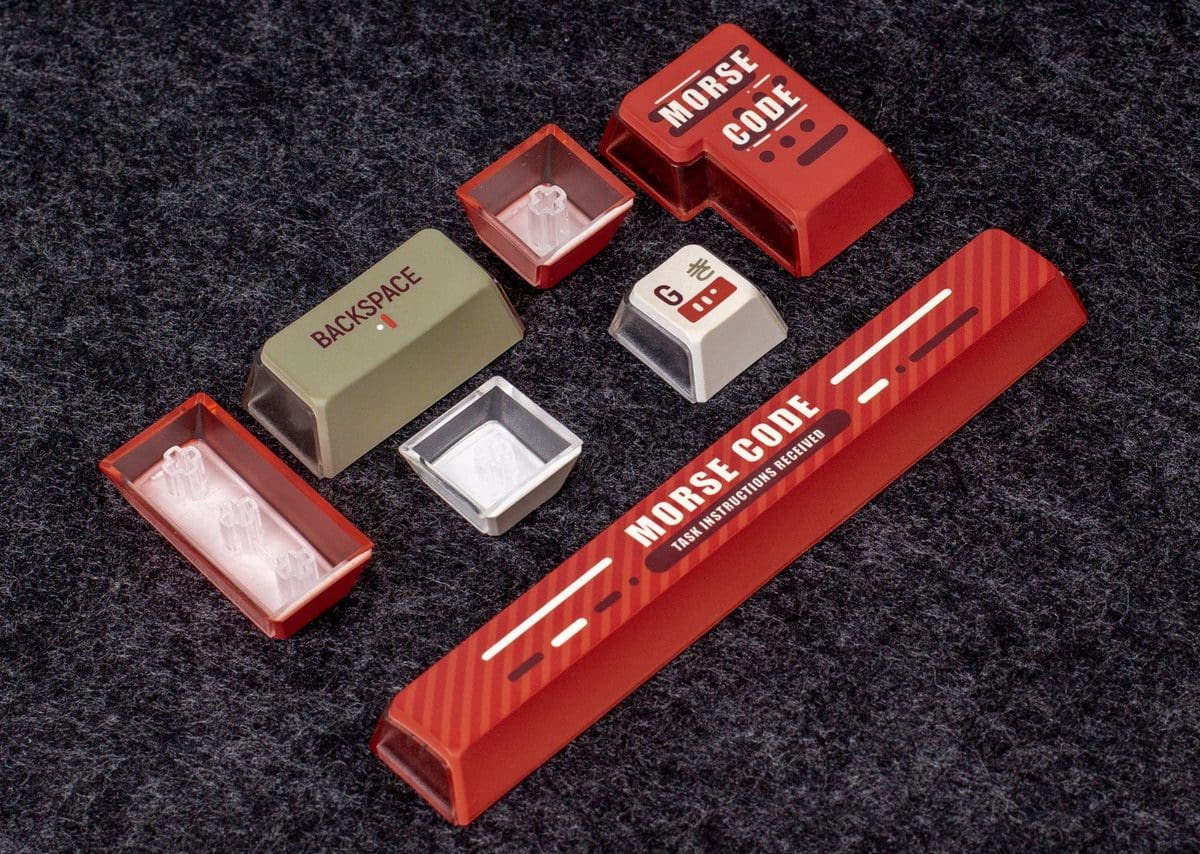 This full set keycap has all the keycaps (137 keys) you needed for Q1, Q2, Q3, Q4, Q5, Q6, Q7, Q9, K2, K2 Pro, K4, K6, K6 Pro, K8, K8 Pro, K10, K12, K14, C1 and C2.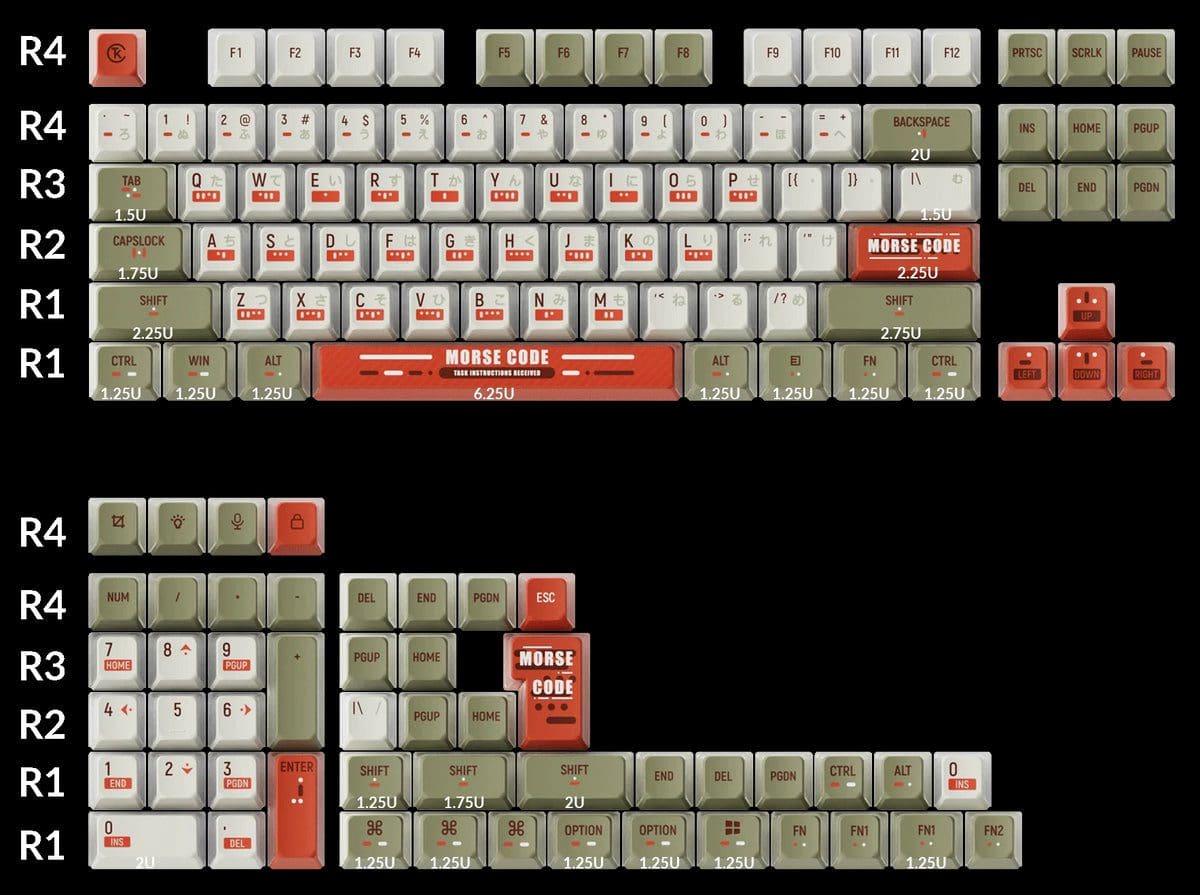 Keycaps Installed On The Keyboards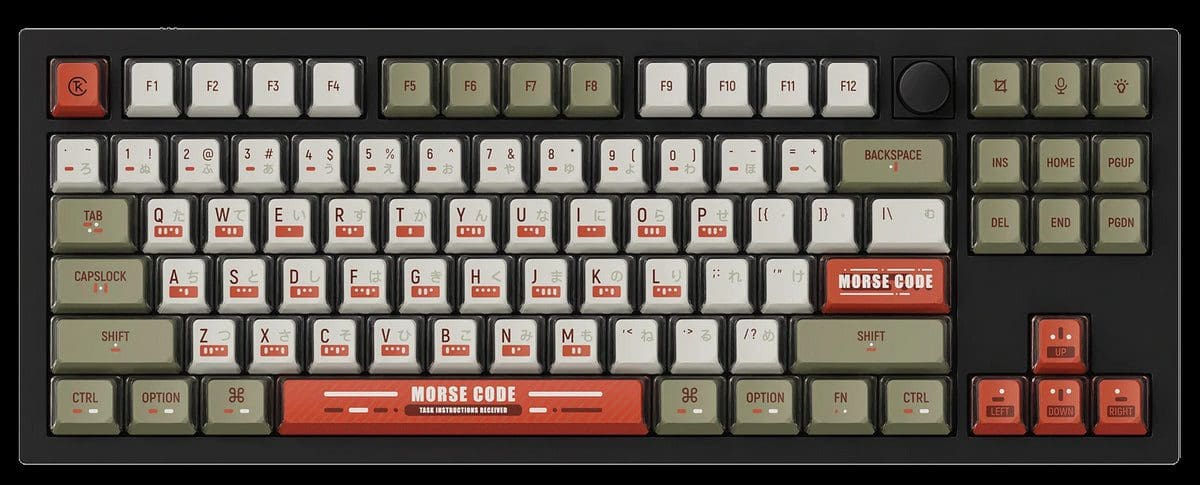 Material: Dye-Sub PBT + Semi-transparent mold
Thickness: 1.2mm
Stem: MX style
Legend: Backlight does not shine through
Profile: OEM
Compatible keyboard layouts: 60%, 65%, 70%, 75%, 80%, 96%, 100%
Compatible Keychron keyboards:  Q1, Q2, Q3, Q4, Q5, Q6, Q7, Q9, K2, K2 Pro, K4, K6, K8, K8 Pro, K10, K12, K14, C1 and C2