Optimized Structure And Greater Feel
The new Box V2 switch features a POM stem, black translucent cover, and solid black base with a 5-Pin positioning column. The LED slot of the cover is half-sealed to assure more light is transmitted. There are 2 small opens on the LED slot, It means that this switch is compatible with the 2-Pin LED and SMD-LED. Additionally, compared with V1, the Box V2 switch also has some changes in typing feel. The tactile feedback of Box V2 brown switch changes from the traditional tactile of V1 to heavy tactile and feels far stronger than V1.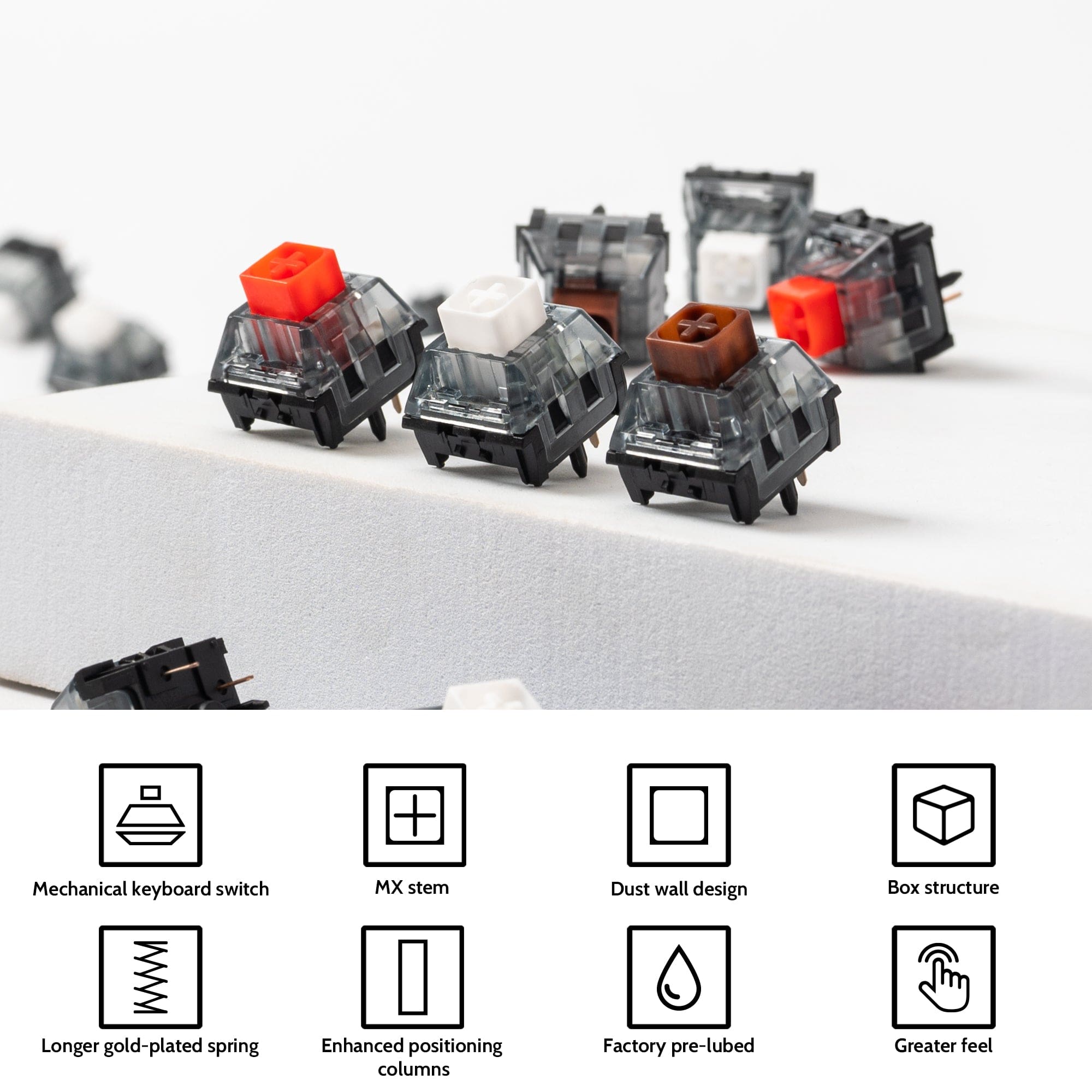 The Box V2 switch is pre-lubed in the factory (excluding White switch) to help avoid unnecessary friction and increase the smoothness of the switch.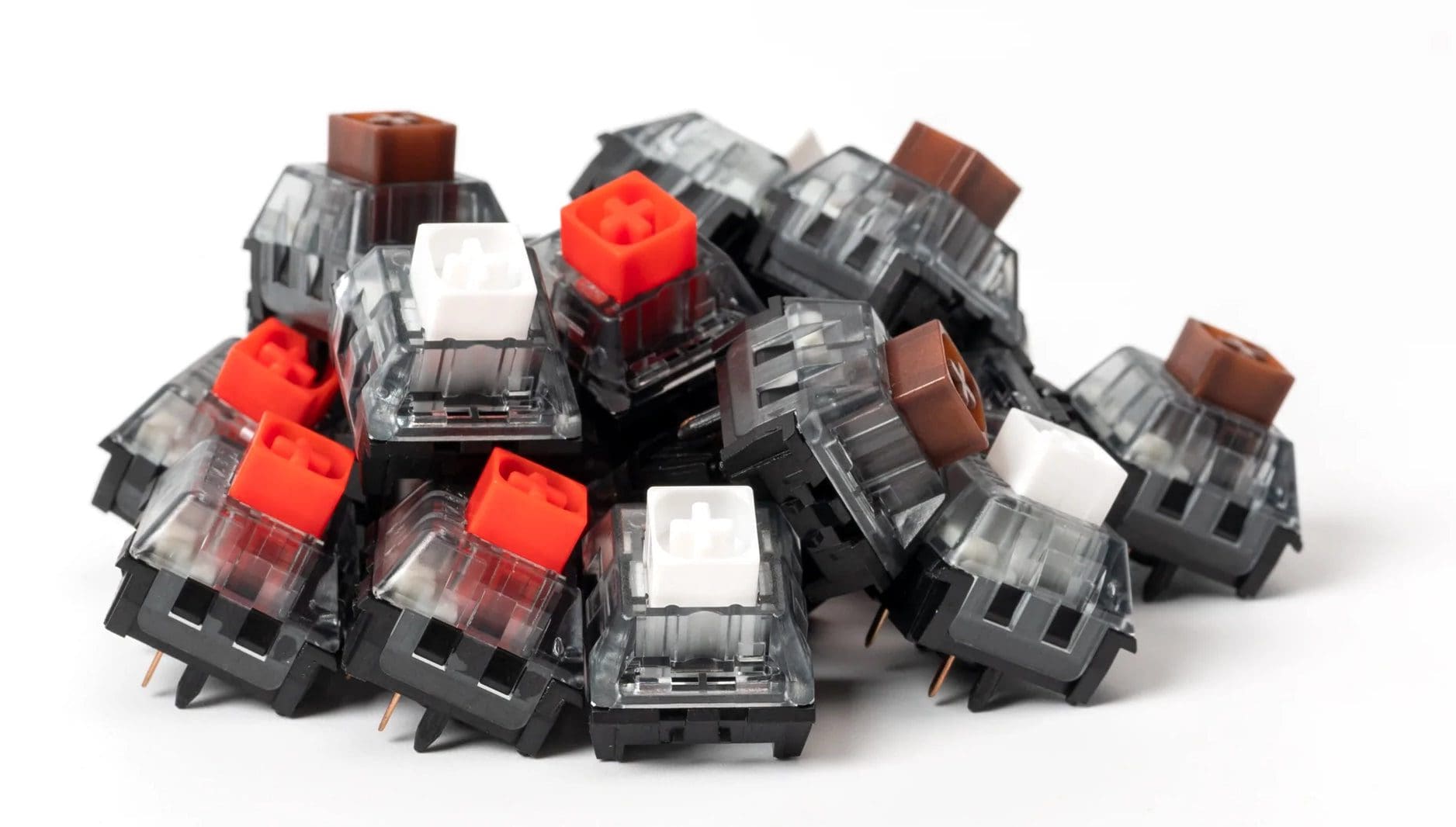 Longer Gold-plated Spring
This switch uses a longer gold-plated spring allowing for a faster and stronger rebound and keeping this switch from rust and corrosion at the same time.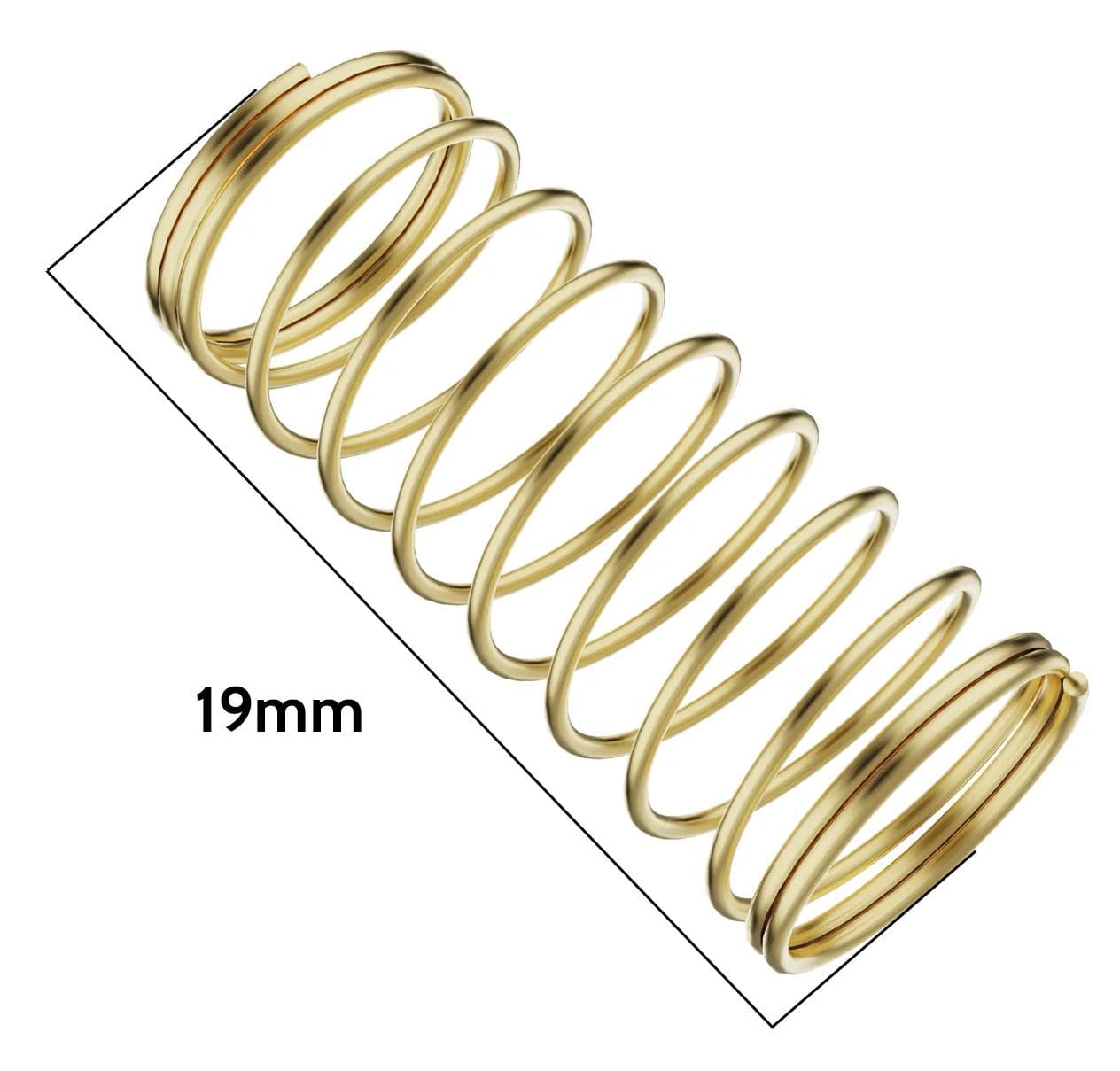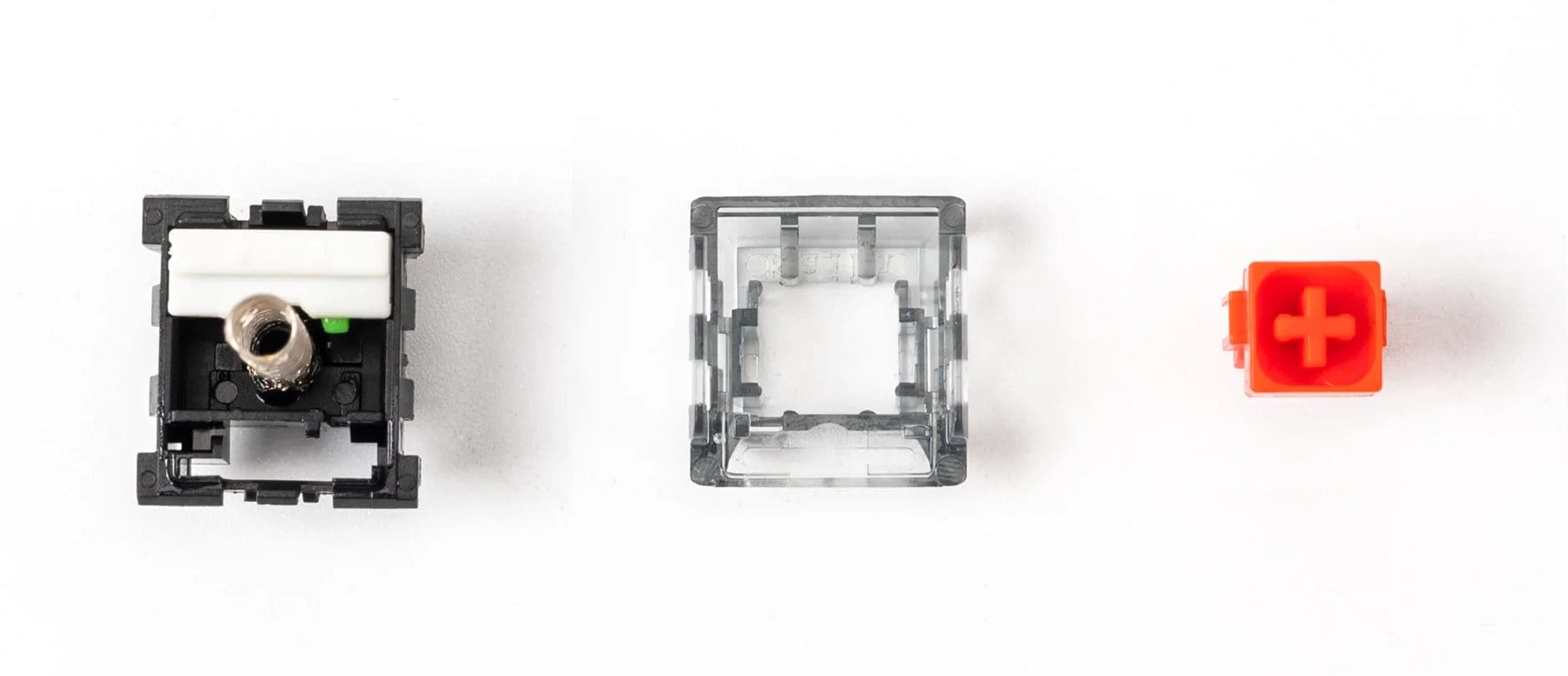 Double Dust-proof Structure
The Jellyfish Switches come in linear and clicky options to meet the need of beginners and switch enthusiasts.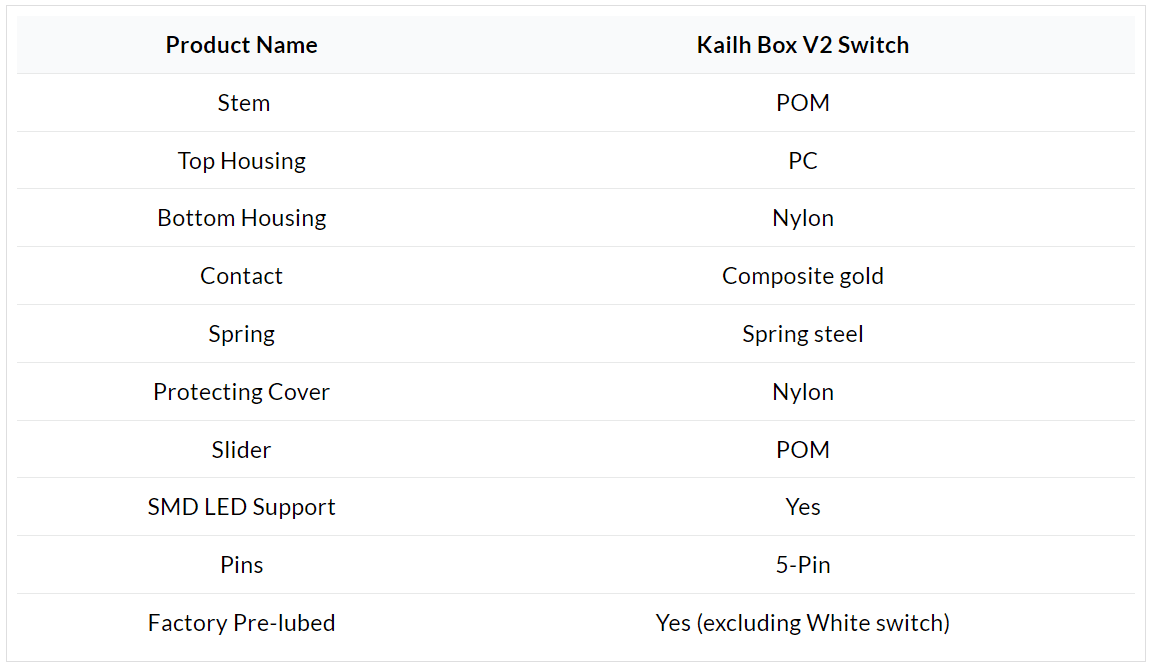 Any K series (Gateron Mechanical Hot-Swappable or Keychron Mechanical Hot-Swappable versions only), K Pro series (Normal-profile versions only), C and C Pro series (Hot-Swappable versions only), V series, Q series and Q Pro series Keychron keyboards.