Fully Transparent Body Structure As Jellyfish
The Kailh Jellyfish Switch is a unique box switch with durable PC housings and a special nylon stem design. It has a jellyfish-like transparent appearance, IP54 splash, and dust resistance. Its box structure also provides closed-loop protection for the switch.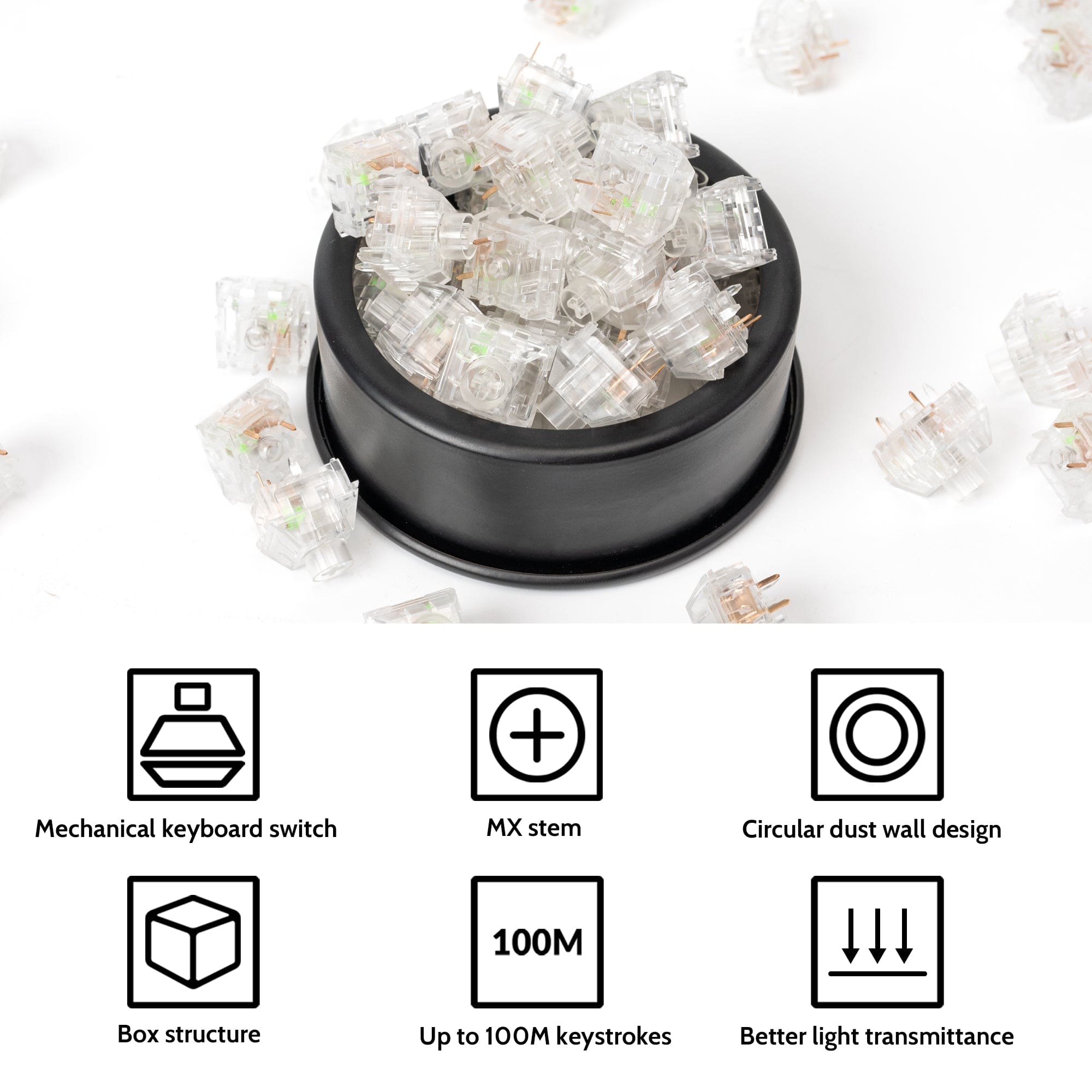 The Jellyfish Switches are equipped with a gold contact allowing for high corrosion-resistant and antioxidant properties. These contacts also create a latency-free connection with your keyboard and delivers a highly responsive typing experience.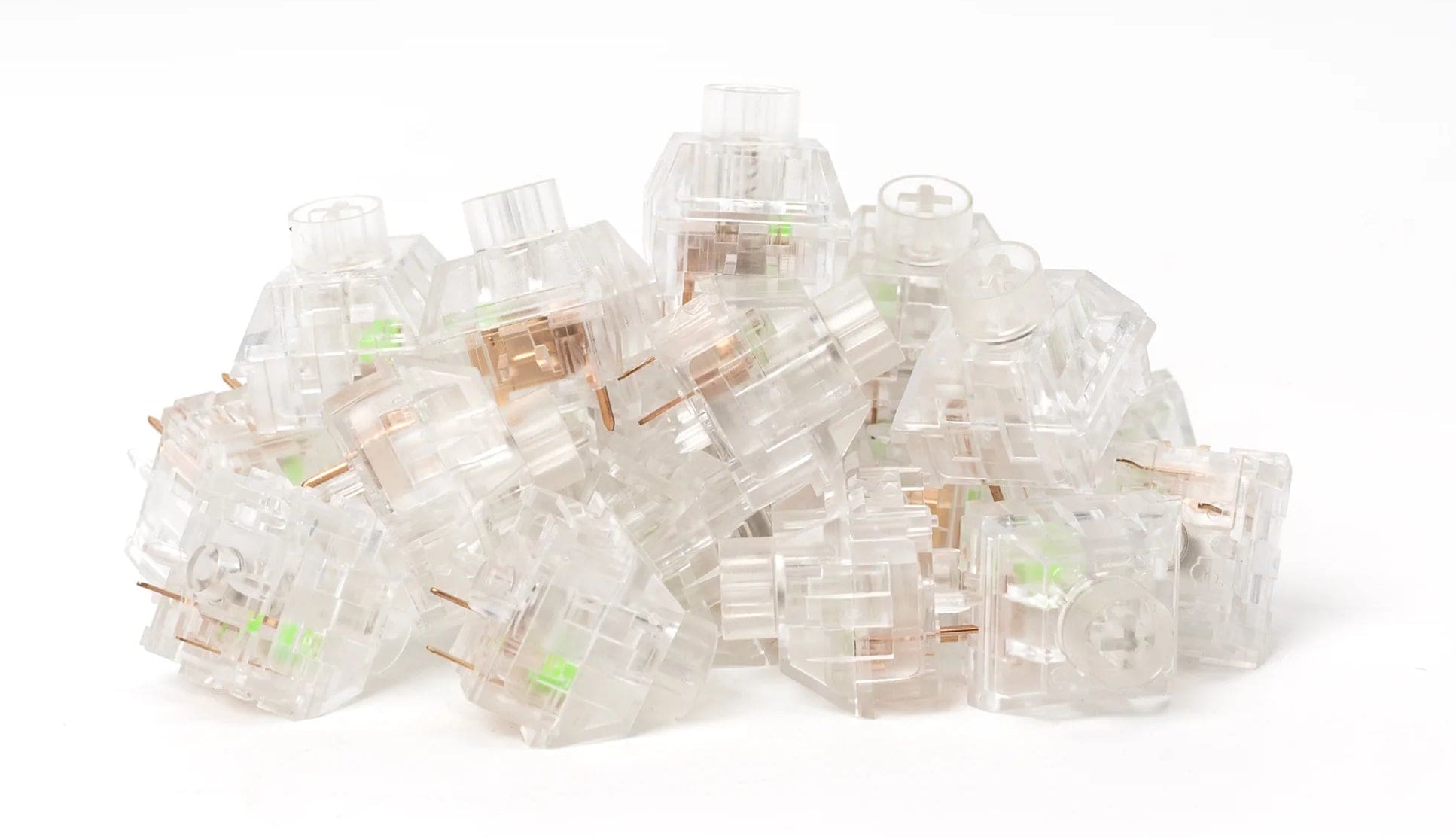 The silver 18mm spring has an actuation of 50g (Linear)/47g (Tactile) and a strong rebound. It has little to no spring noise.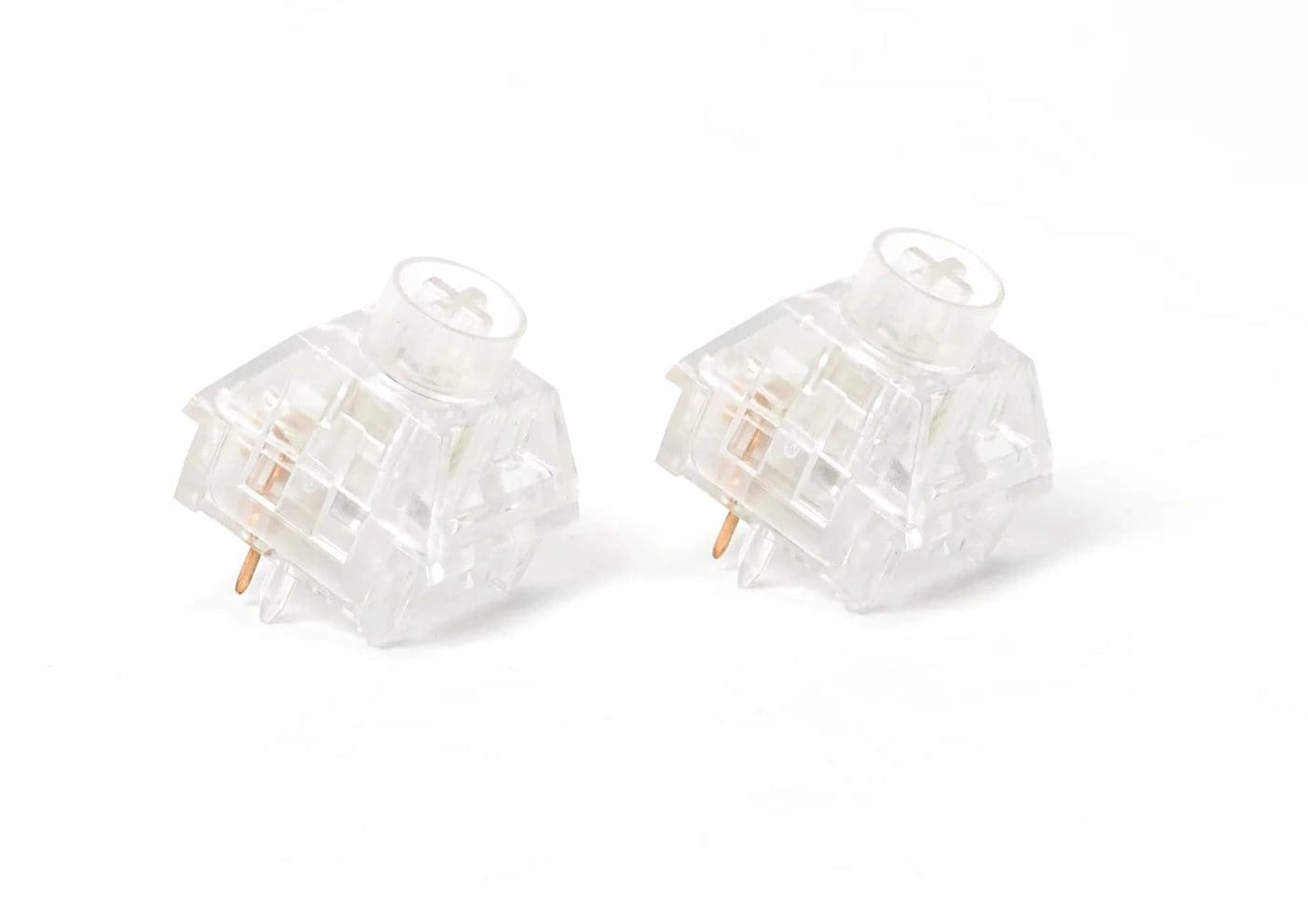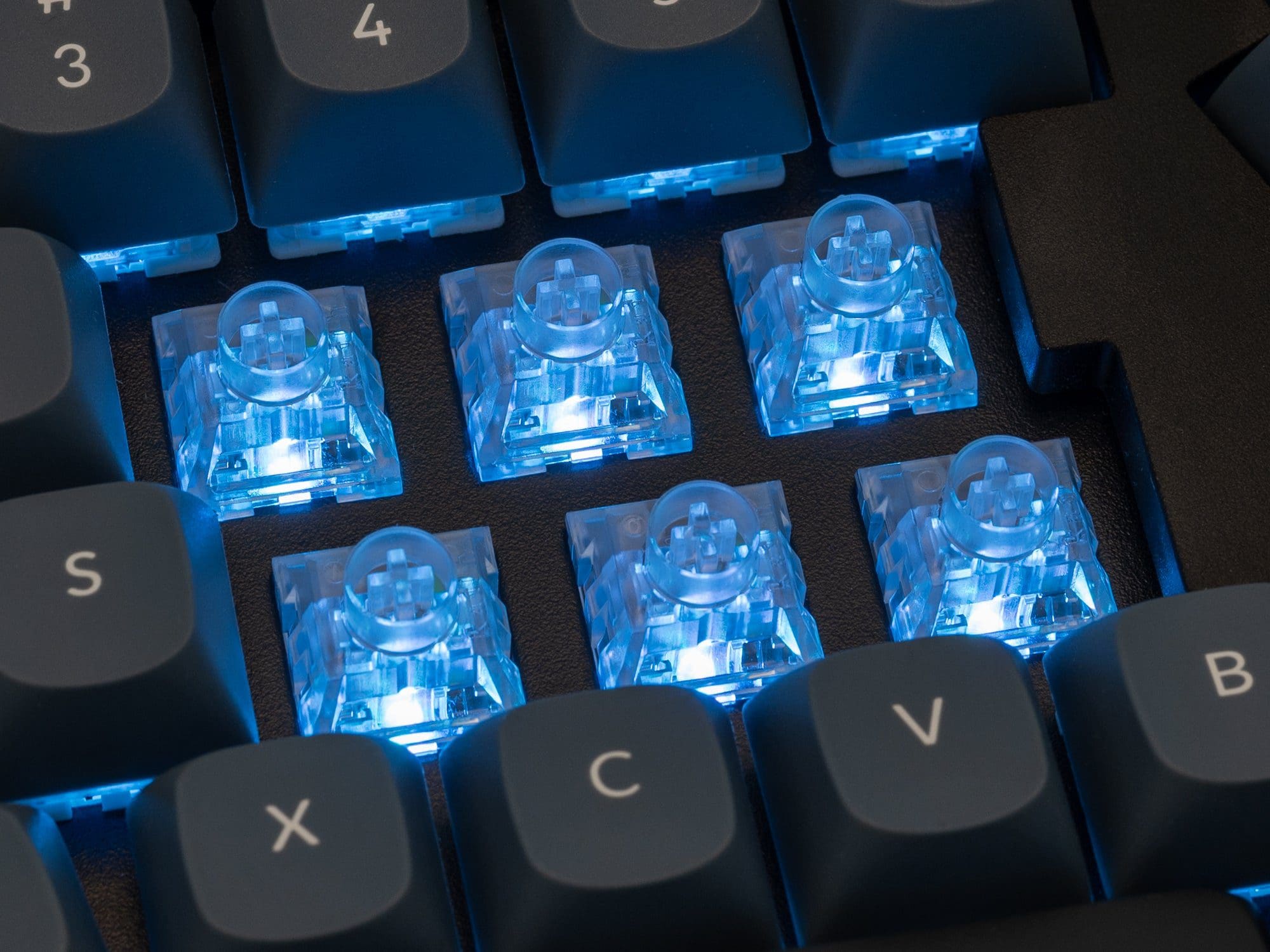 The Jellyfish Switches come in linear and clicky options to meet the need of beginners and switch enthusiasts.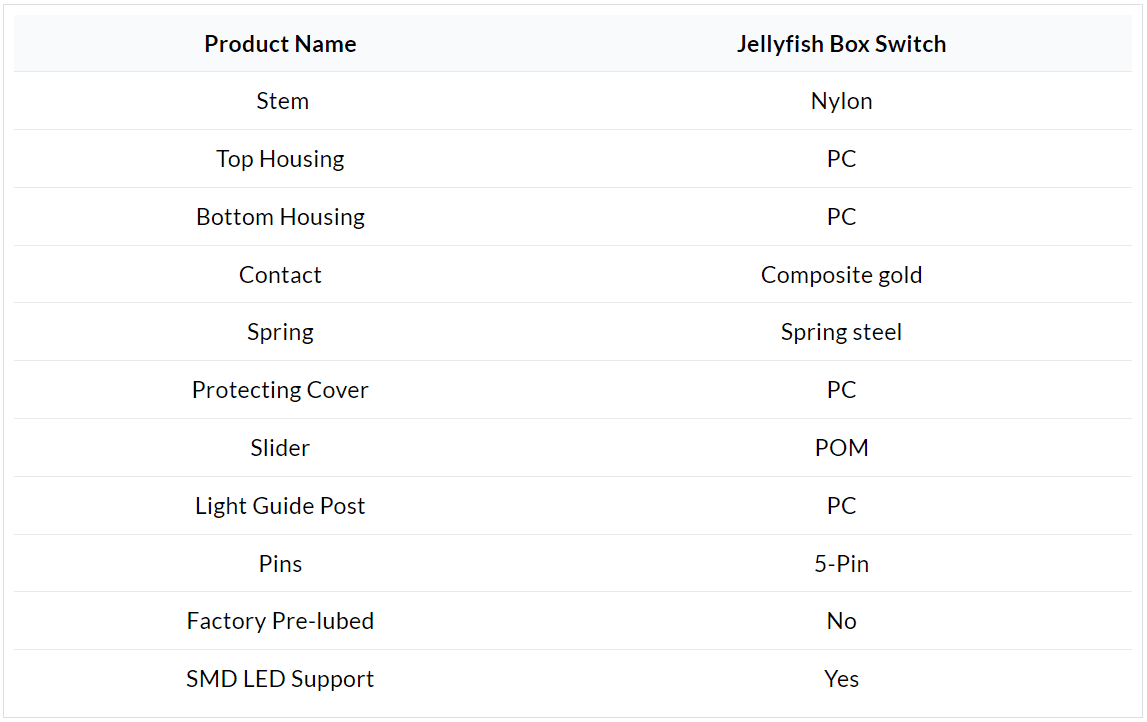 Any K series (Gateron Mechanical Hot-Swappable or Keychron Mechanical Hot-Swappable versions only), K Pro series (Normal-profile versions only), C and C Pro series (Hot-Swappable versions only), V series, Q series and Q Pro series Keychron keyboards.