Keychron Premium
Coiled Aviator Cable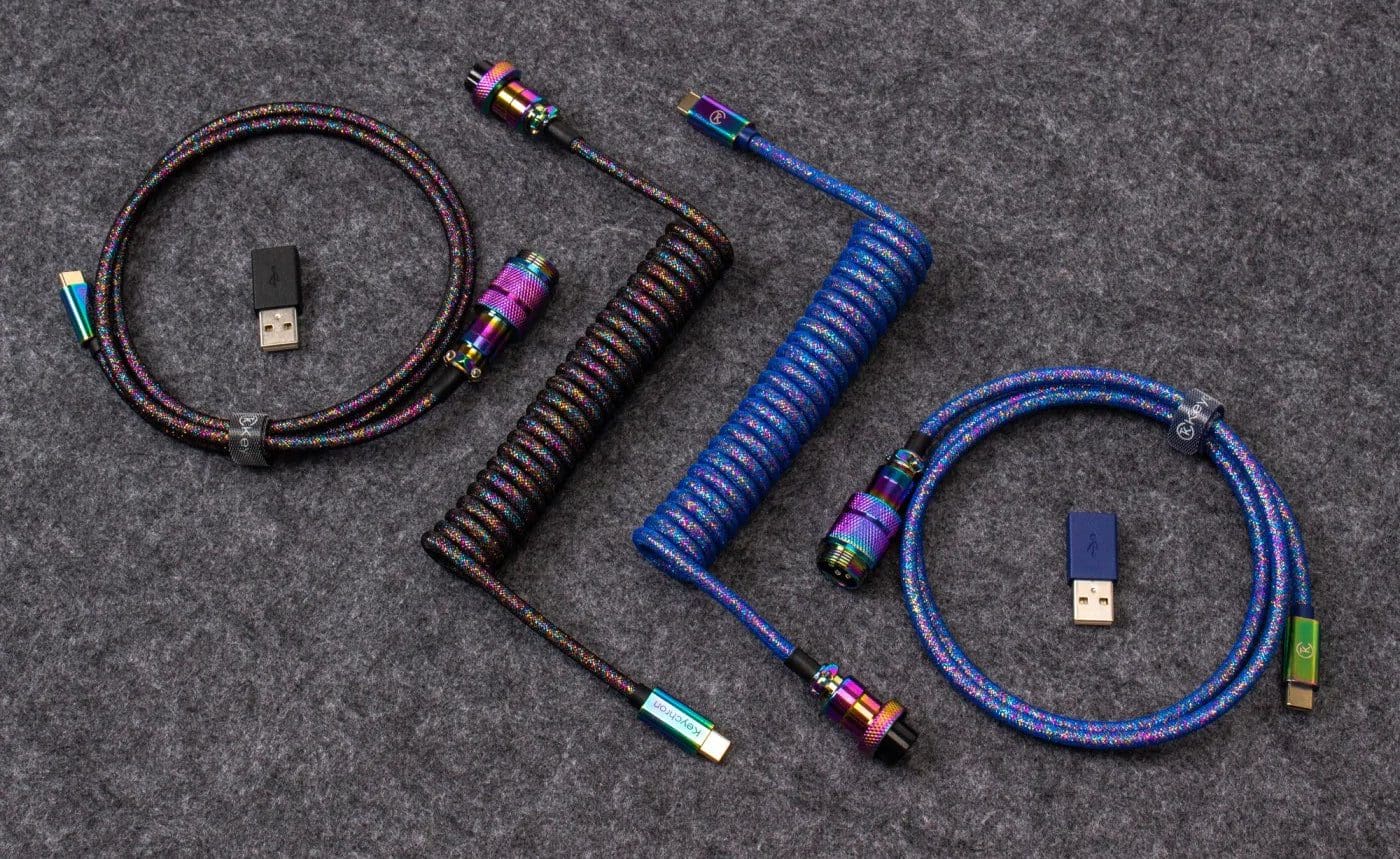 Whether you're looking to match your keyboard or simply keep track of its cord, the Premium Coiled Aviator USB Cable from Keychron is a flexible and durable choice for any setup. A stretchable coiled design keeps things compact while yielding extra length when needed. It is an excellent design for today's board.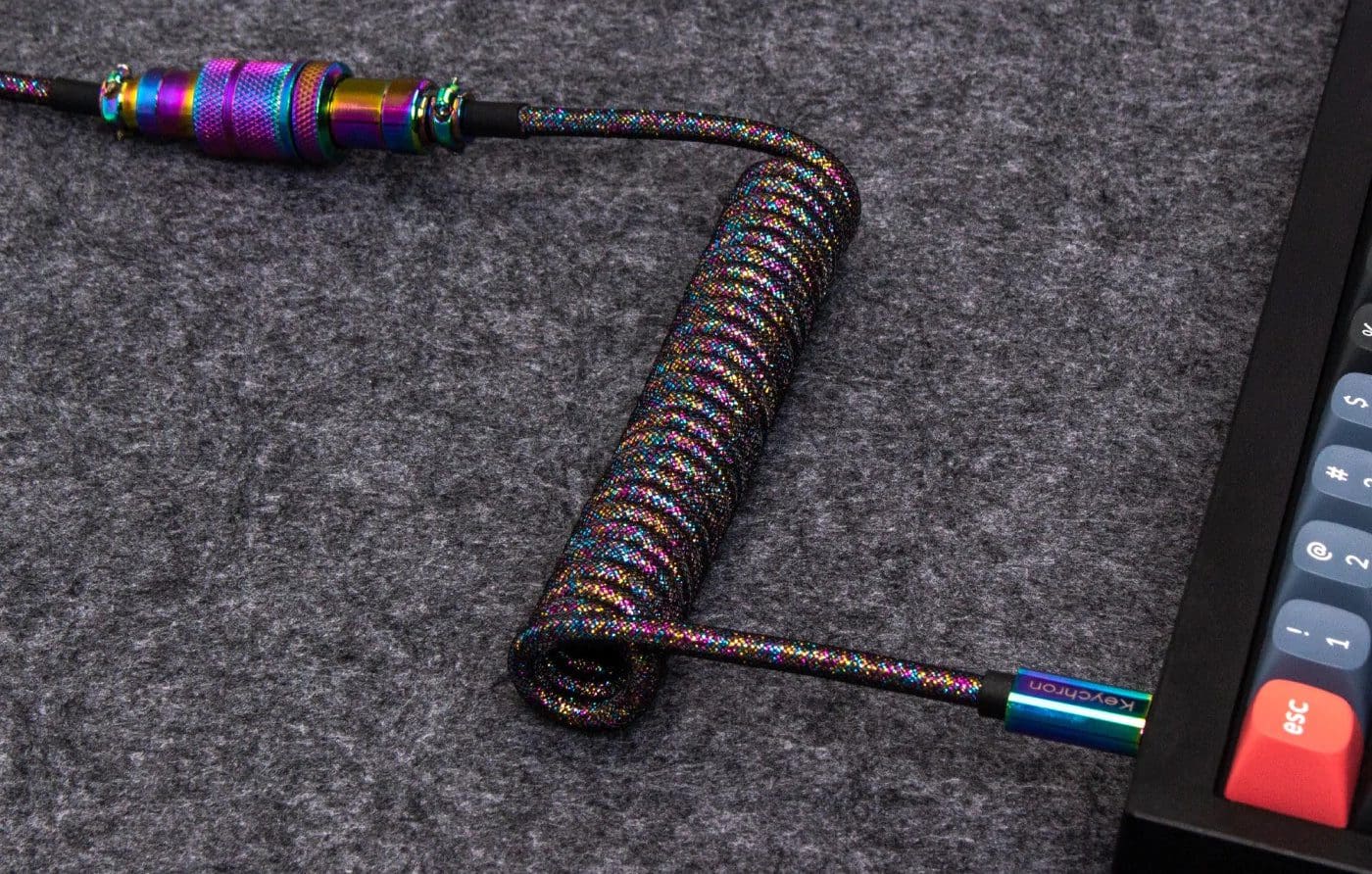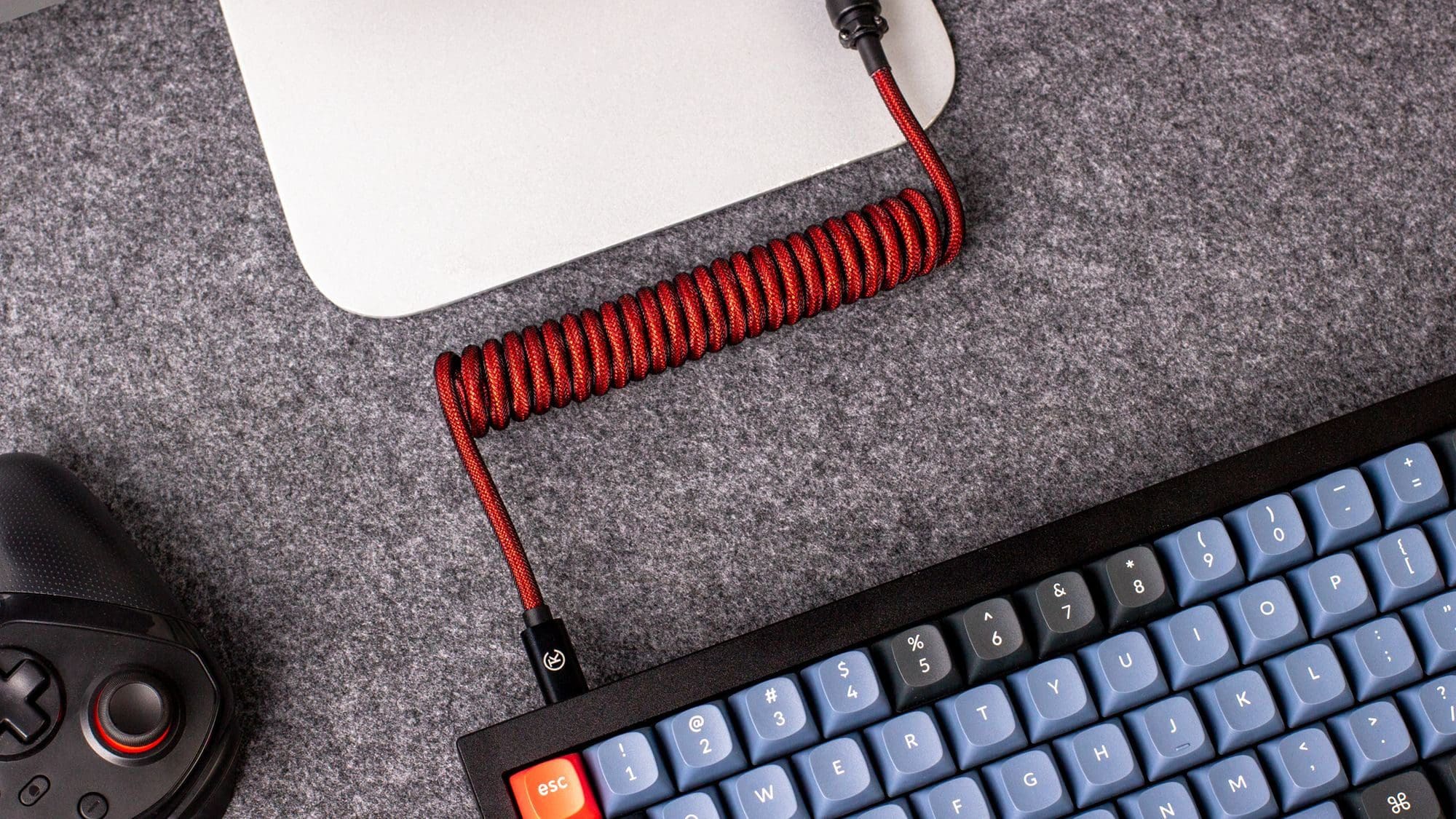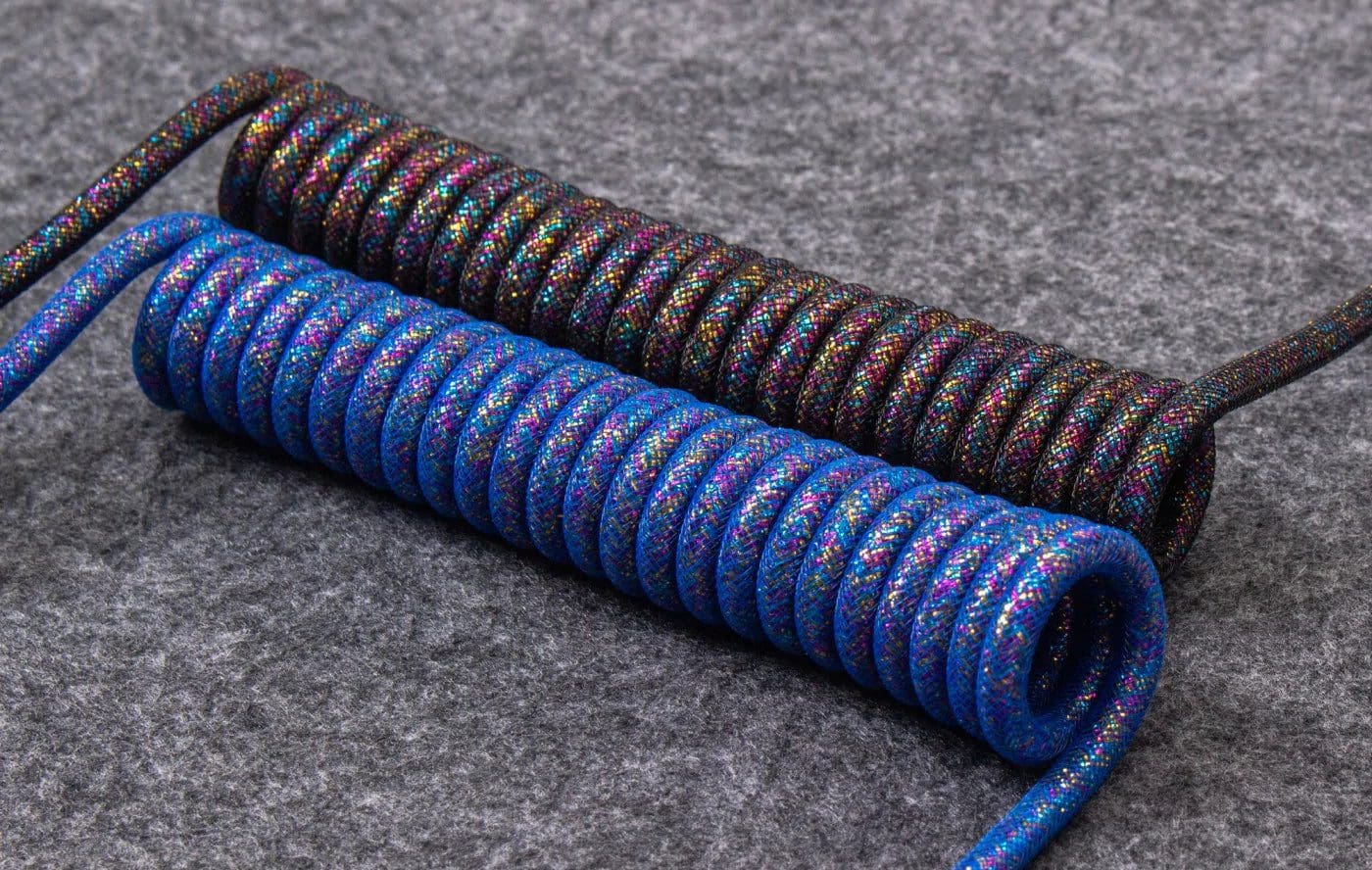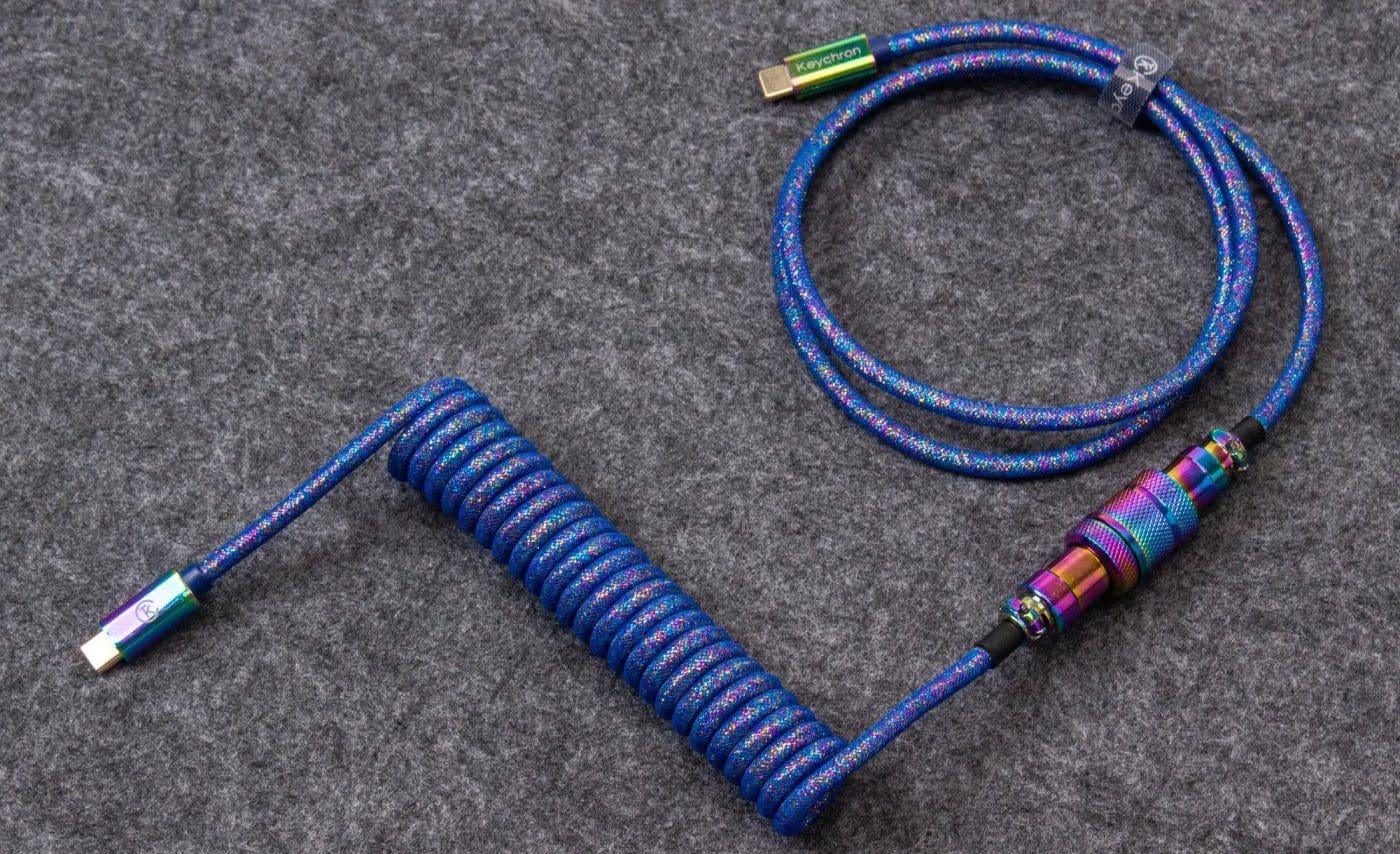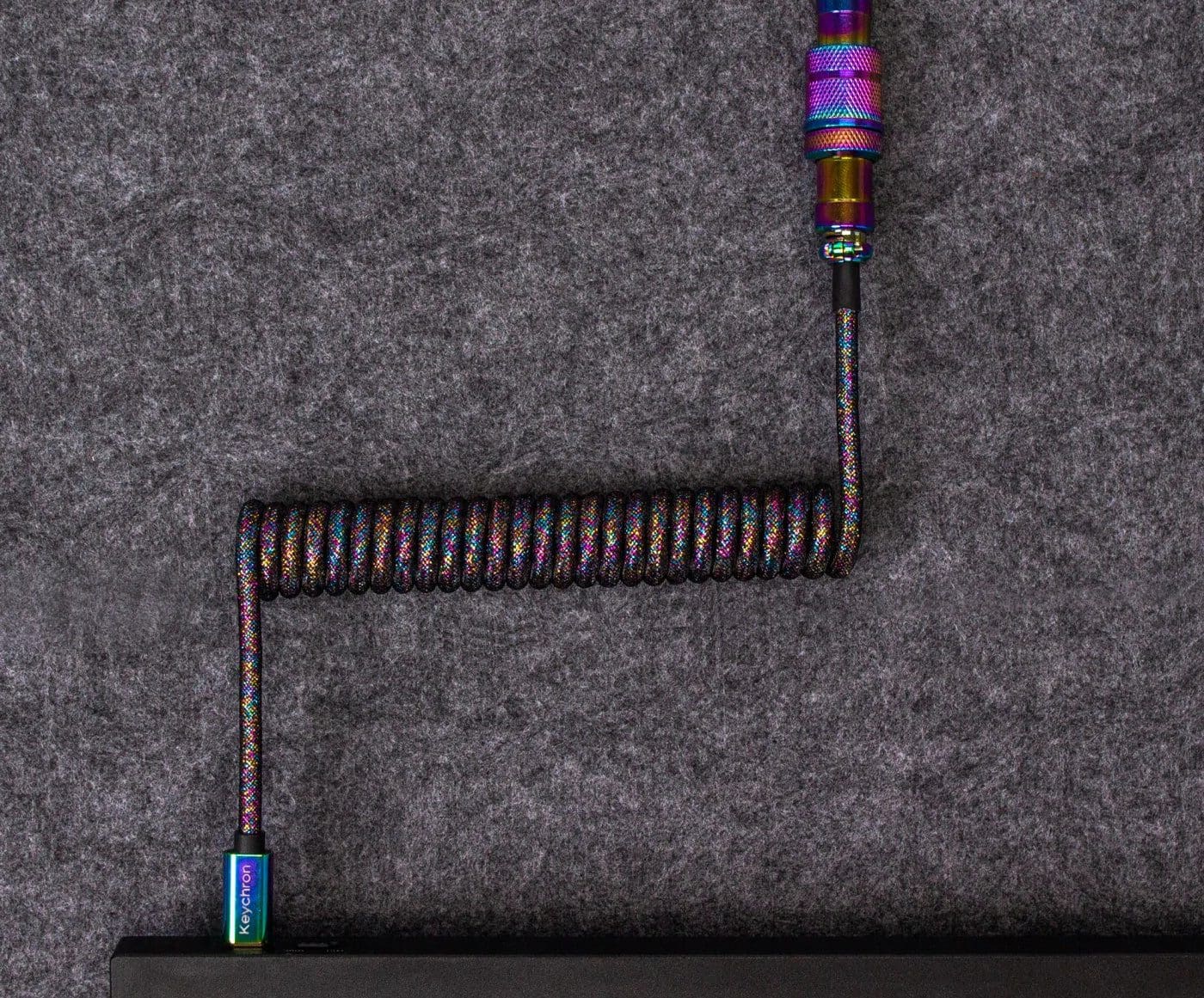 Available with a type-C connector plus the extra USB connector, the custom cable features a detachable aviator port to support a wide range of solid connections.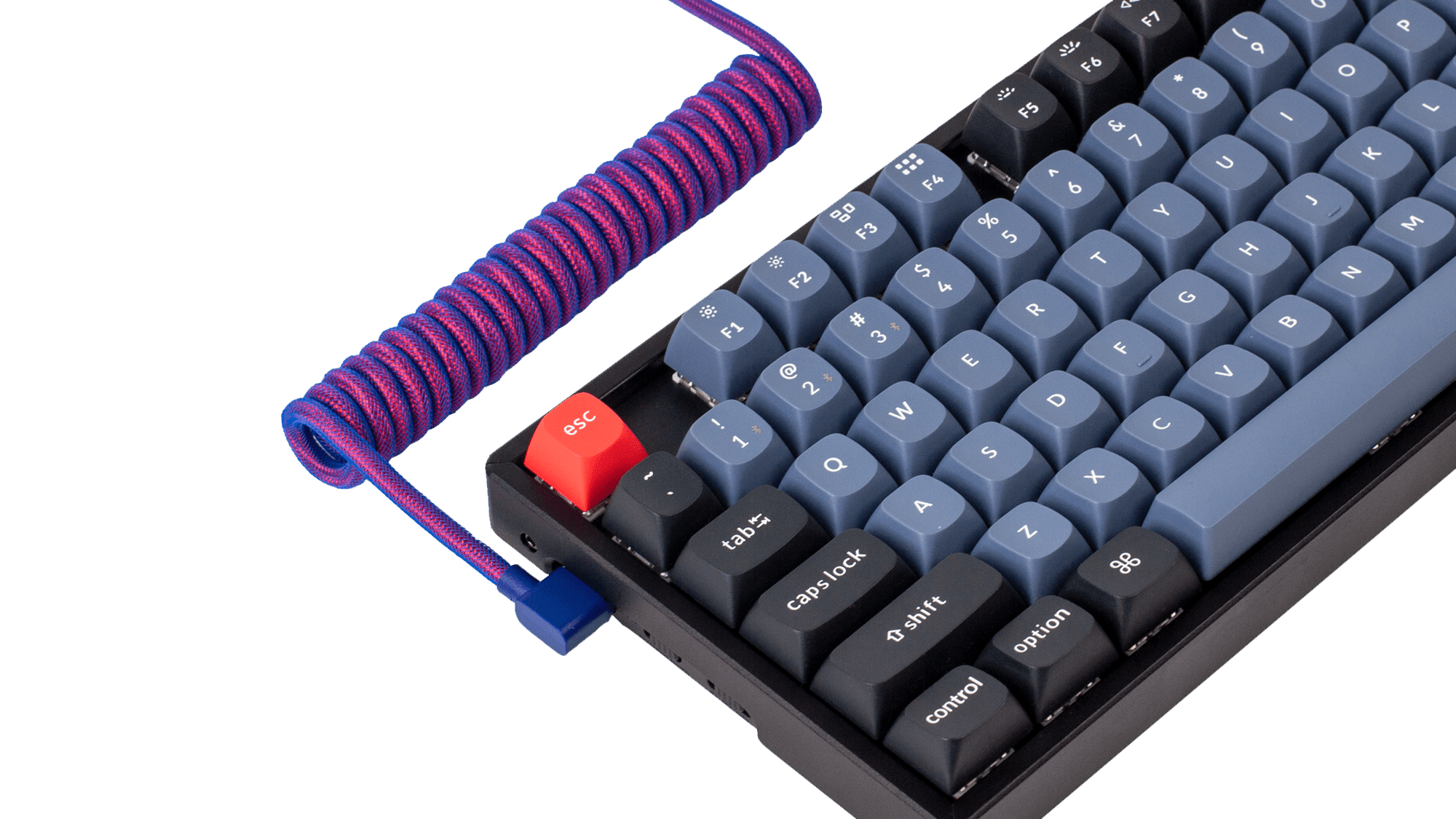 Rainbow Plated Black (Straight)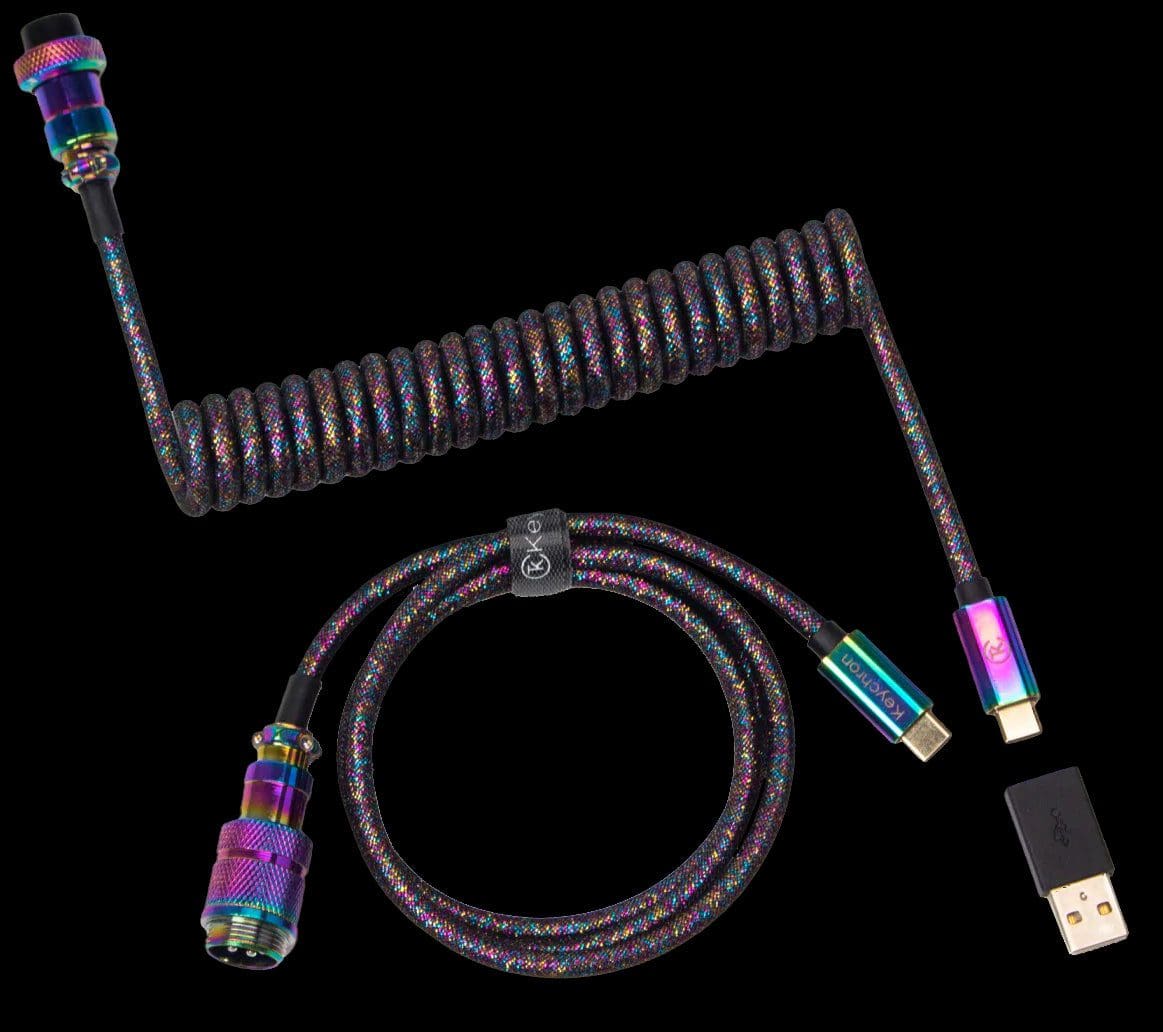 Rainbow Plated Blue (Straight)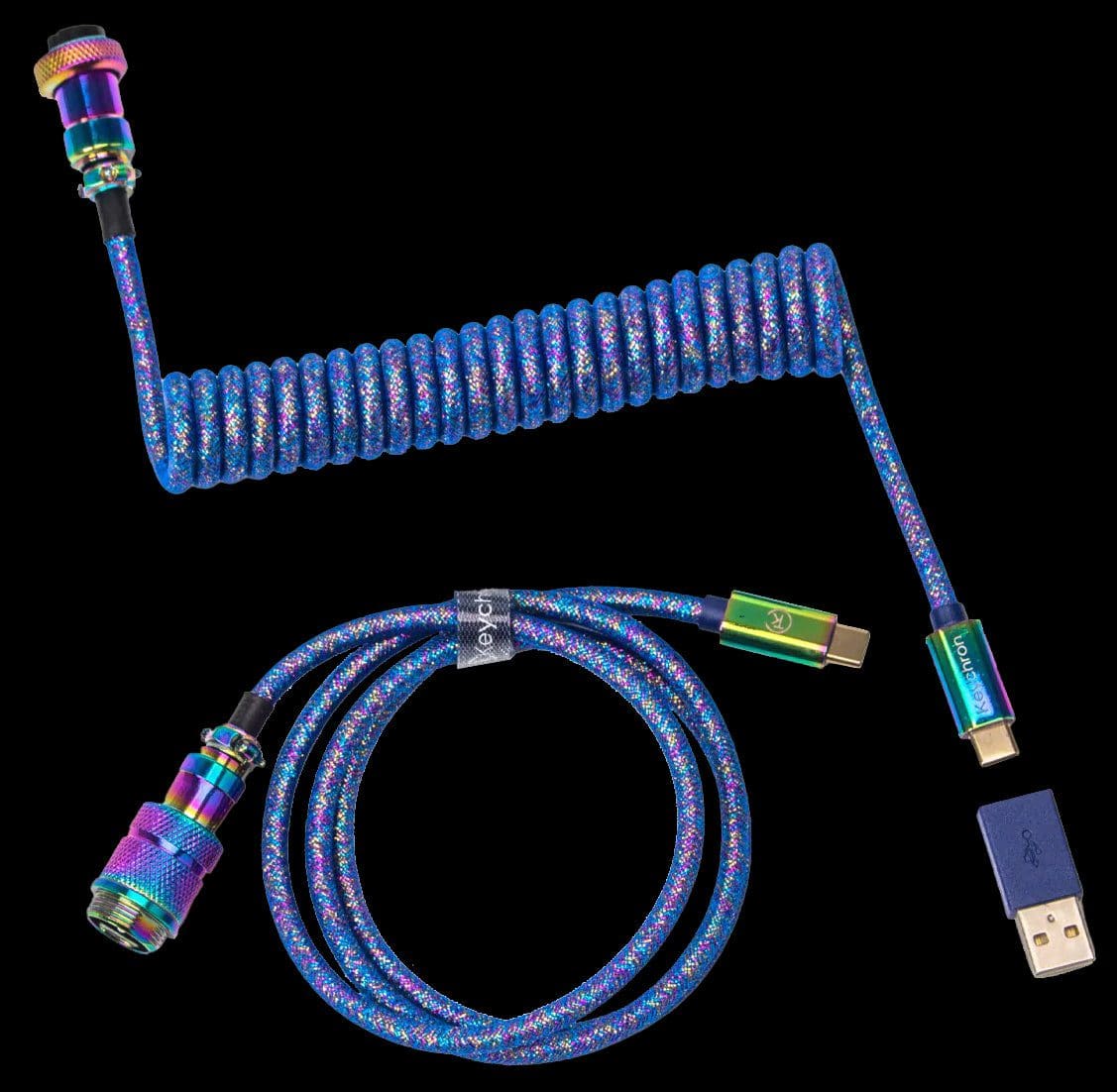 Specs
Aviator Port: 5 Pin (GX16)
Material: Thermoplastic Elastomer TPE + Nylon Woven Fabric + PET Woven Fabric
Connection Type: type-C cable + type-A to type-C adapter 
Straight Cable Compatible Keyboards: Q (including Q0) series keyboards, Low profile Keychron Keyboards, and C series keyboards.
Angled Cable Compatible Keyboards: K series keyboards (Not including low profile Keychron keyboards).
Coil Length: 14 cm
Normal Length: 94 cm
Total Length: 108 cm